dClimate Ecosystem Roundup Vol. 05 - AI, digital MRV and jobs!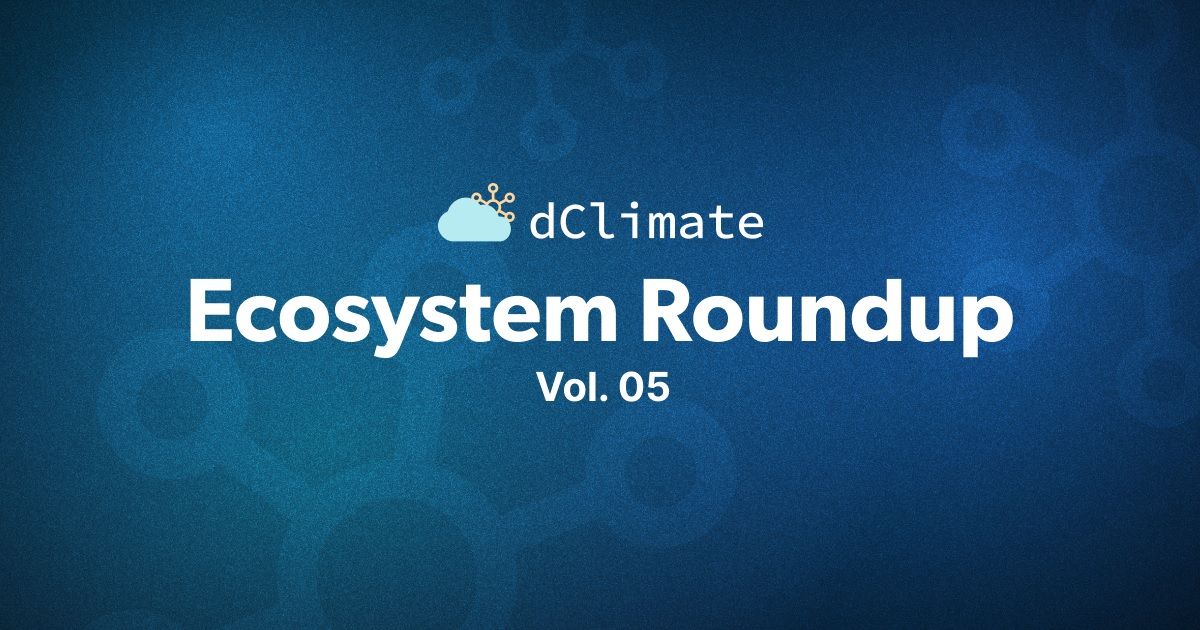 June is here, so it is time for another roundup of news from the dClimate Ecosystem, covering developments, publications and events of the last month.
Data Marketplace Updates
Before we dive in, it is good to mention that we continue to build out our Data Marketplace with new functions, bug fixes, and UX improvements.
Improvements
You can now export your selection of relevant data in Zarr dataset files as JSON and CSV file formats
Added the ability to edit API after publishing a subscription
Updated the Data Marketplace frontend to Next13
Enabled live updates on NFT sales page
Refactored code to be more modular
Bug Fixes
Fixed rounding issues on NFT page
Hosting over 30+ terabytes of free datasets, it is the biggest decentralized platform for institutional-grade climate data, so check it out!
---

dClimate is Hiring!
Since we are working hard on creating various data-driven climate applications, more talent is needed to help us build. Therefore, we launched the official dClimate Job Board!
Please apply to any of the open positions if you have the relevant experience and want to join our wonderful team!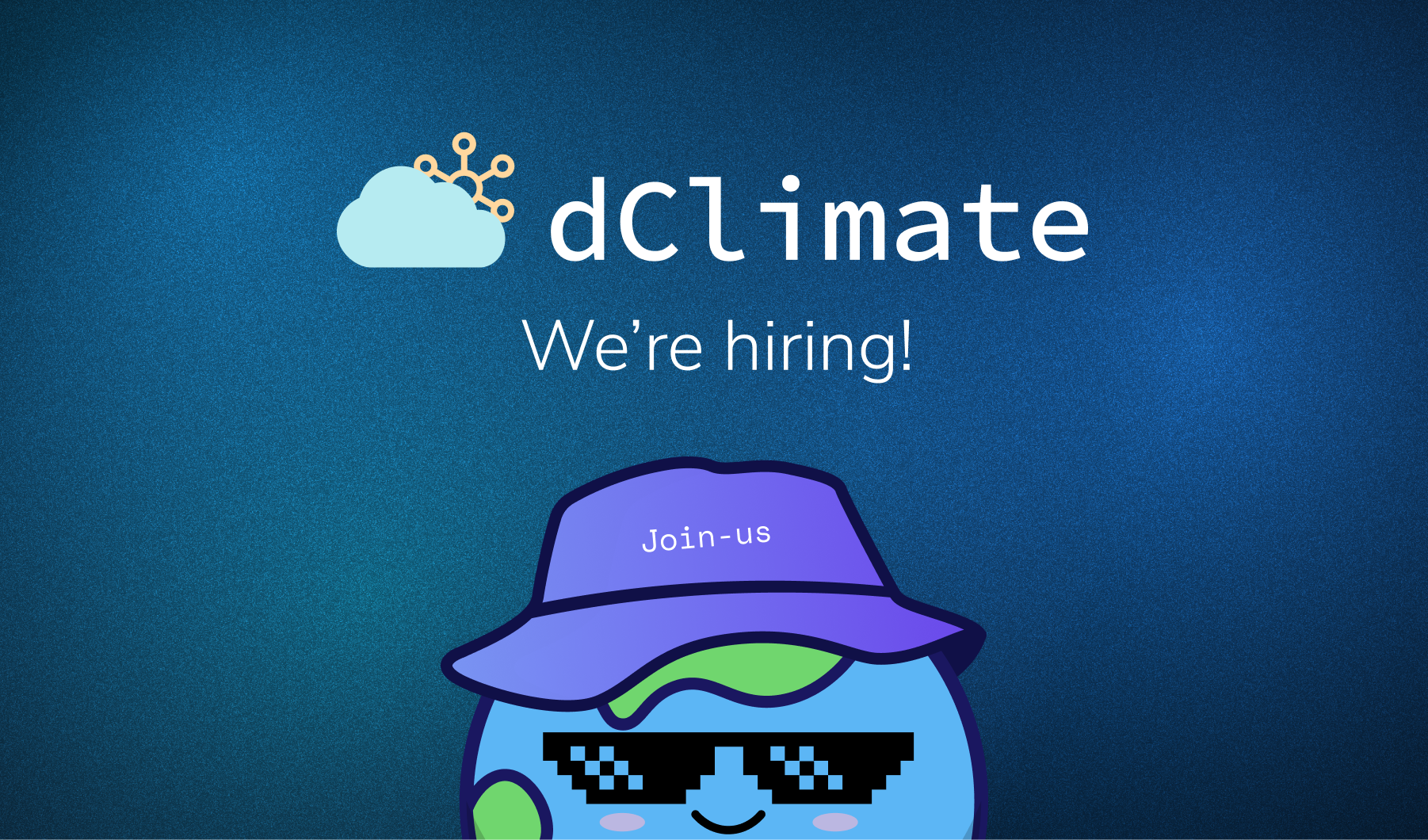 ---
Livestream - Timestamps Now Available
In collaboration with the Climate Collective and Open Forest Protocol, we hosted an interesting livestream about dMRV, AI and blockchain infrastructure and the role of these technologies for data-driven climate impact.
The recording below includes timestamps, so you can easily skip to the most interesting topics if you do not have 40 minutes to watch the entire conversation.
---

The Power of Artificial Intelligence in Climate Action
The AI hype is hard to miss nowadays. However, the relevance of artificial intelligence to climate tech and data-driven climate impact is less obvious. That is why we wrote an extensive article about this topic.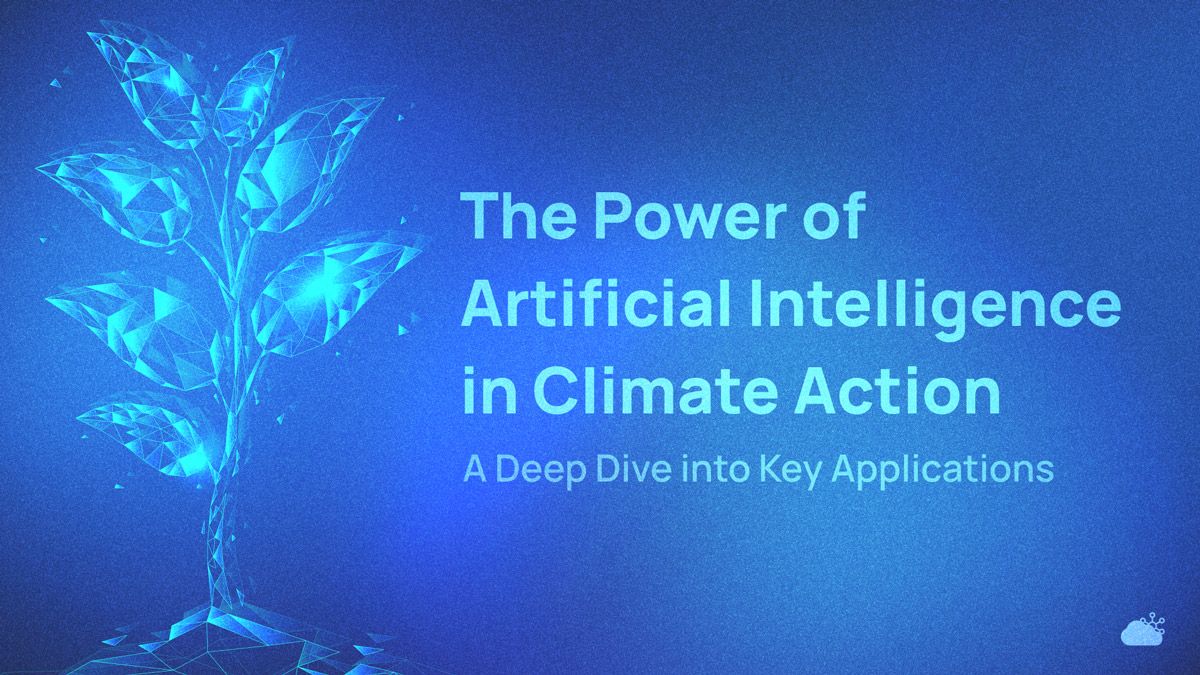 ---
Our Newsletter
We released two editions of our Data ReFined Newsletter last month.
Edition #08 focused on the role of artificial intelligence for climate action, which includes the blogpost above and many other interesting pieces of content about using AI for climate impact. Check it out below!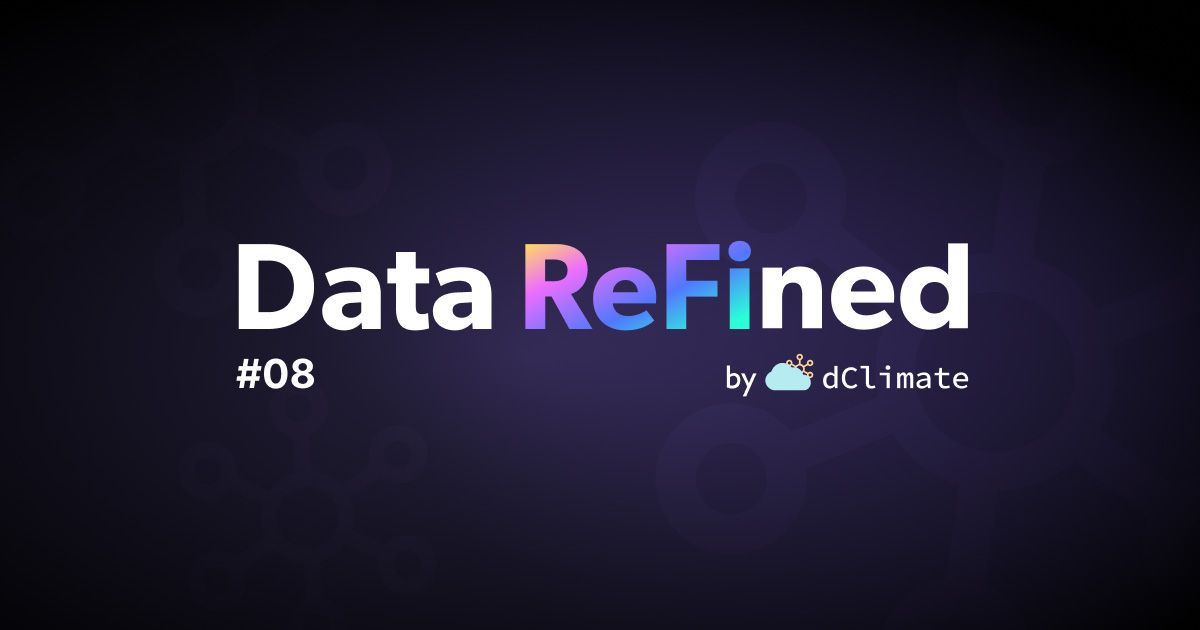 Newsletter #09 dives into digital measurement, reporting and verification (dMRV) solutions and data-driven climate intelligence tools. We have received great positive feedback on this one, so do read it if you haven't already.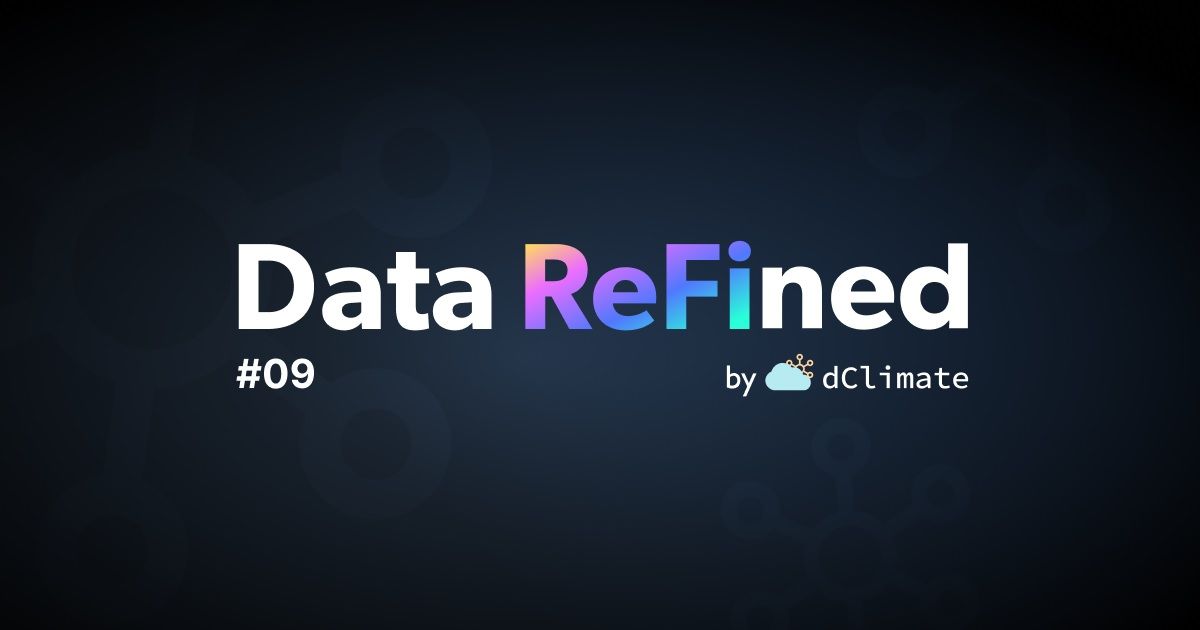 ---

A Conversation with Jasmine Energy
Together with Jasmine Energy, we hosted a Twitter Spaces session to talk about the role of climate data for renewable energy credits (RECs), dynamic carbon tokens, and much more!
---
Tangible Impact
Toucan wrote a blogpost about various blockchain-powered climate tech companies that create meaningful and tangible impact. dClimate was listed as one of the four examples.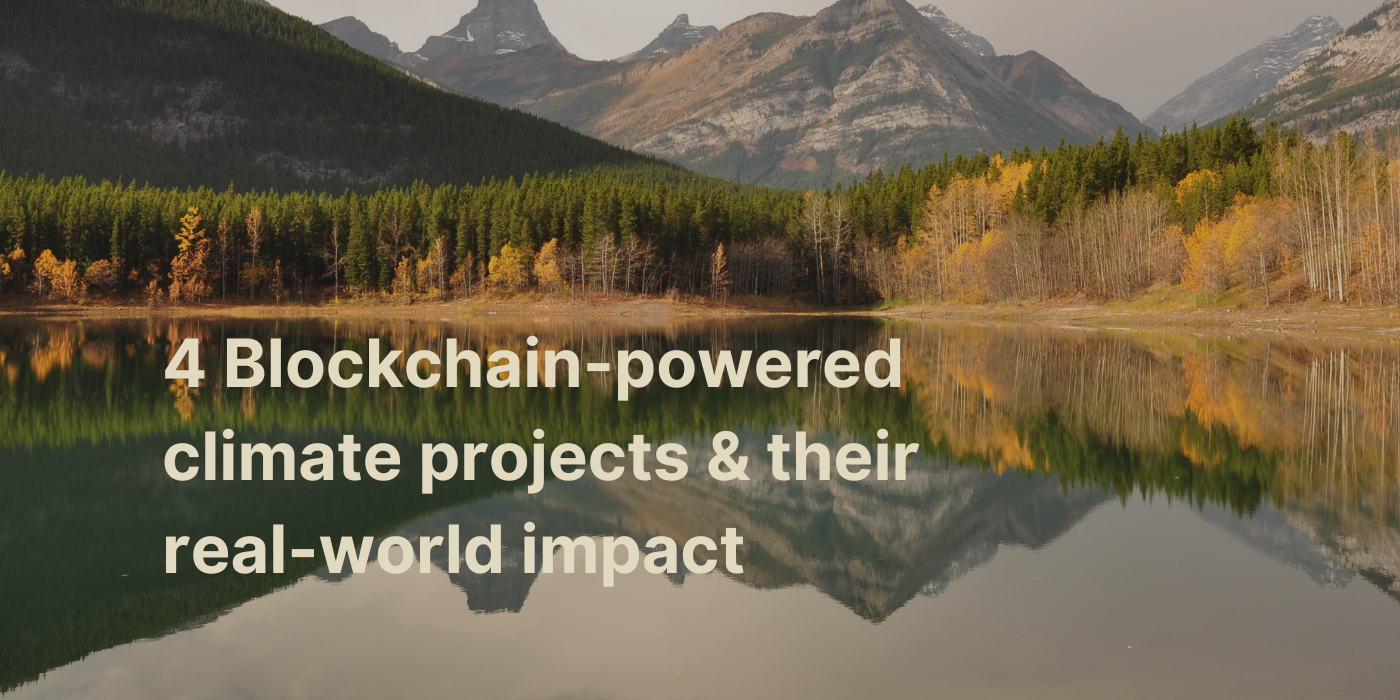 ---
ReFi Summit
dClimate's Head of Growth, Robert, participated on the panel about digital MRV technologies at the ReFi Summit.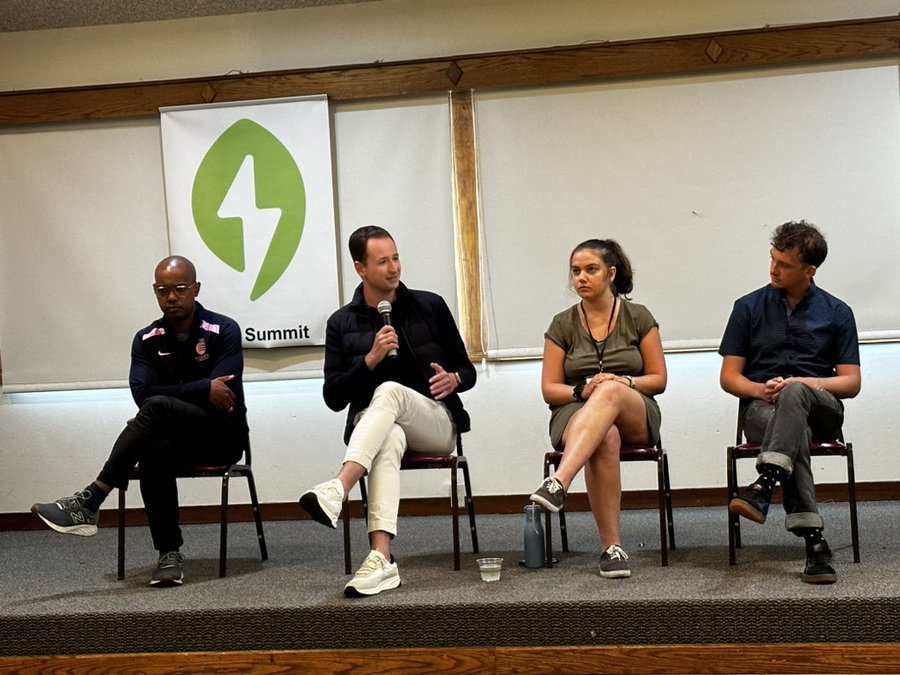 ---
Thank you for reading this roundup!
We appreciate your interest and support!
⛅
Do you want to learn more about the decentralized and open climate data ecosystem we are building?