Data ReFined #09: Digital MRV and Climate Intelligence
In this newsletter, we explore recent developments of AI and climate data, cover new blockchain-powered approaches for verifiable climate action, and shed light on climate risk management strategies such as parametric insurance for extreme weather events.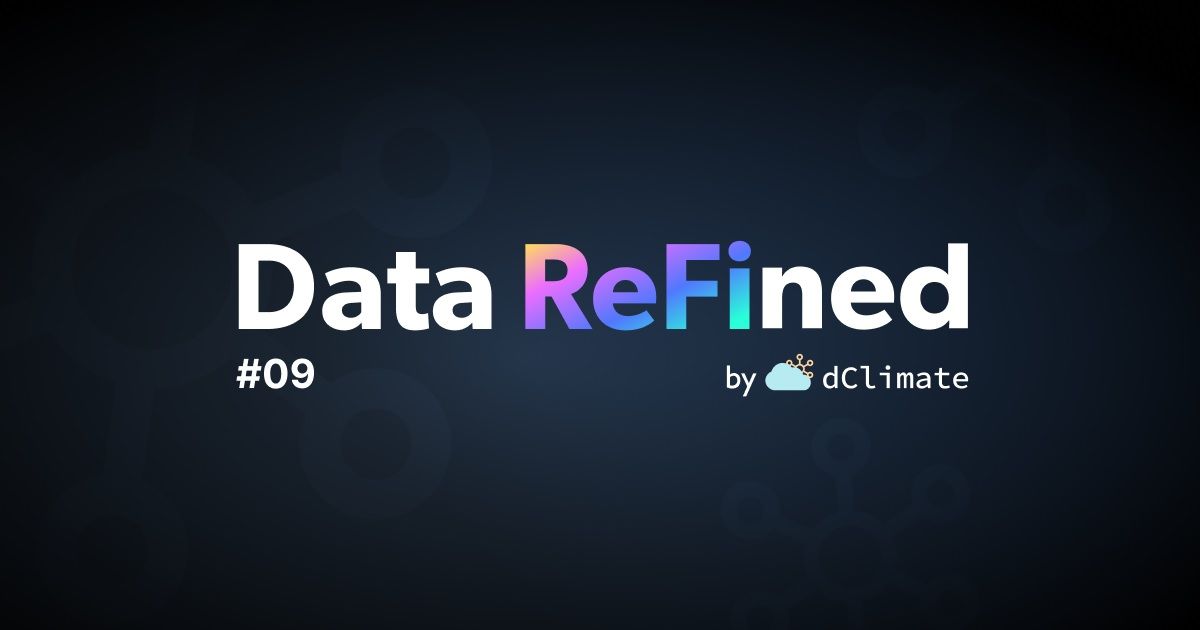 The Newsletter about Climate Data, Regenerative Finance and Climate Risk ⛅
June has arrived, which means the last couple of weeks of spring are here and summer is in sight - at least in the northern hemisphere. Plants, trees and shrubs are growing quickly and absorbing carbon out of the atmosphere. Quantifying and verifying the amount of CO2 that is stored in forests, wetlands, and regenerative agricultural practises can be challenging.
Digital measurement, reporting and verification (dMRV) technologies can help to quantify and monitor these types of processes. This edition of our bi-weekly newsletter pays special attention to digital MRV technologies and climate intelligence tools and covers several exciting developments.
You can read our recent article for a refresher on what digital MRV technologies are and the role they have in increasing integrity regarding climate impact claims, in particular within the voluntary carbon markets (VCM).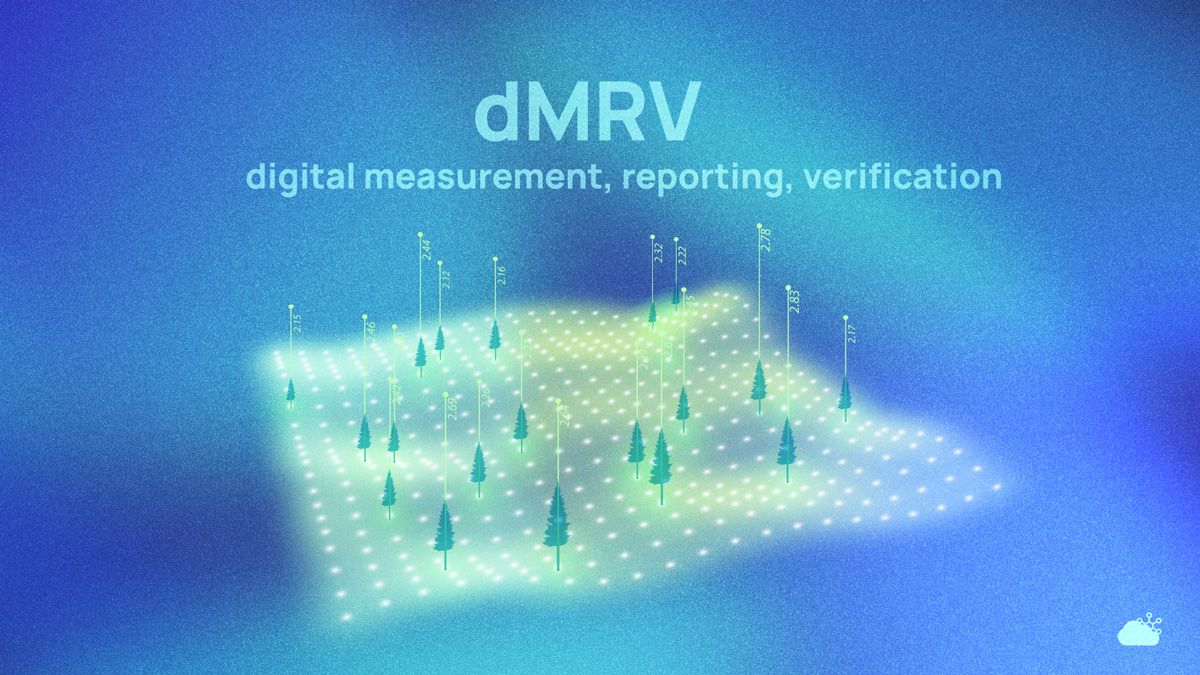 If you are already familiar with the concept and potential of digital MRV tools, do keep on reading because this newsletter packs more details and plenty of different topics. 👇
---
📺 Join our Live Climate Tech Panel about Digital MRV
What do digital MRV, blockchain technology, and AI have in common?
These are the topics that our CEO will talk about in today's (June 2, 2023) livestream on Youtube at 4PM UTC.
Together with Open Forest Protocol and the Climate Collective we are hosting a panel discussion about digital measurement, reporting and verification (dMRV) tools as well as the role of emerging technologies such as artificial intelligence and blockchain infrastructure in the context of climate action.
Set your Youtube reminder for the livestream (or watch the recording) below:
---
⛅ dClimate is Hiring!
As we are expanding our data-driven ecosystem with more products and partners, so rises the need to grow our team. Hence, we are currently looking to add talent in various positions, including our Carbon Analytics team that is building an exciting new dMRV tool.  
See which opportunities are available via the link below: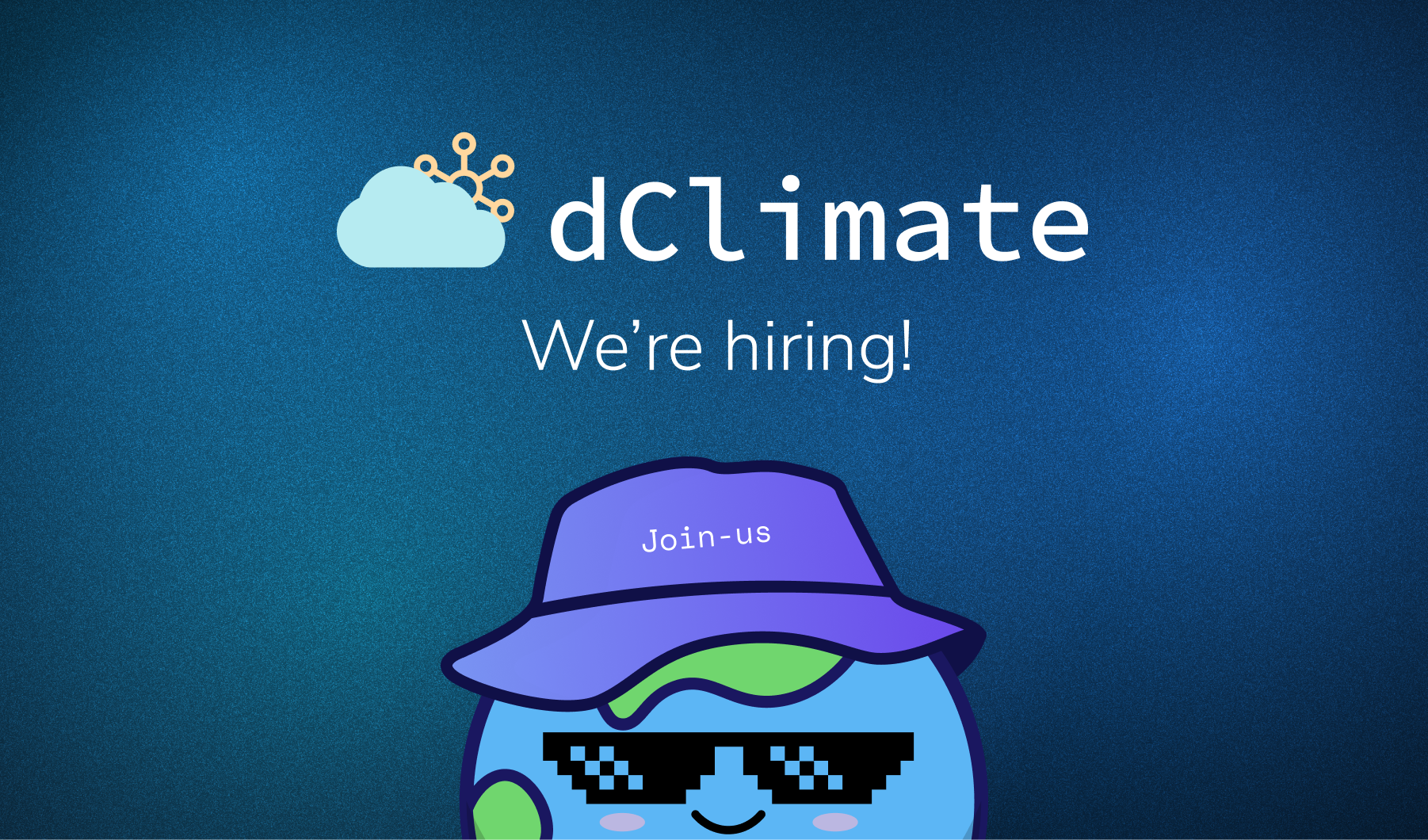 ---
Climate Data & Intelligence
Data Infrastructure
⛓️ The Climate Action Data Trust published an article about the importance of blockchain-based data infrastructure for carbon markets that resonated with us.
The authors argue that "a common data system is needed to collect and structure all openly accessible data on the lifecycle of carbon credits to enhance transparency, trust, and integrity."
Read the extensive article here: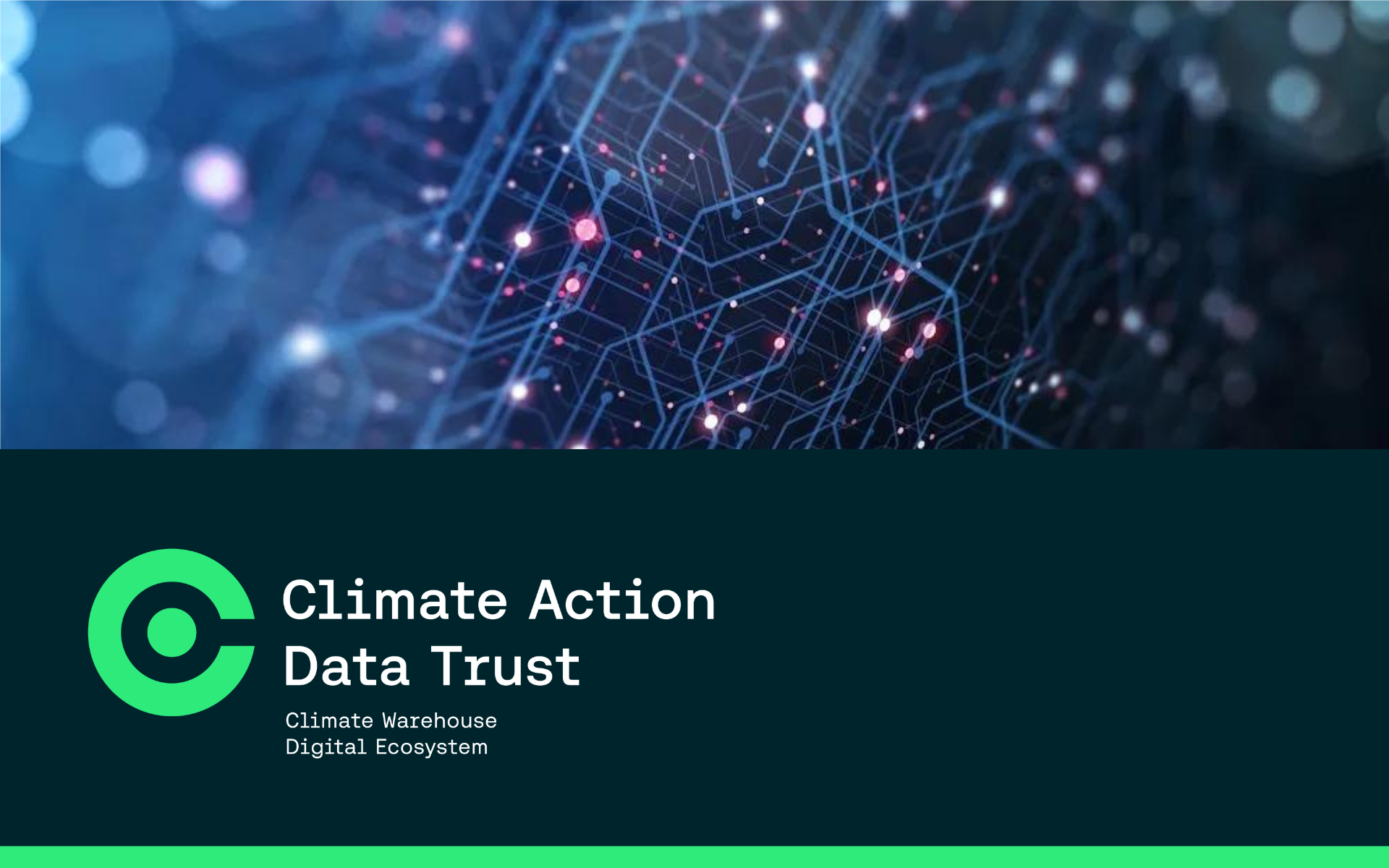 ---
Decentralized Data Marketplaces
🌐 If you find the article above interesting, you will probably also enjoy this piece that dClimate's CEO Osho Jha wrote earlier this year about why we are building a decentralized marketplace for climate data.
The write-up offers additional insights into data marketplaces, the pros and cons of API layers, and the Zarr architecture that enables users to only download the relevant parts of big datasets.
Learn more here: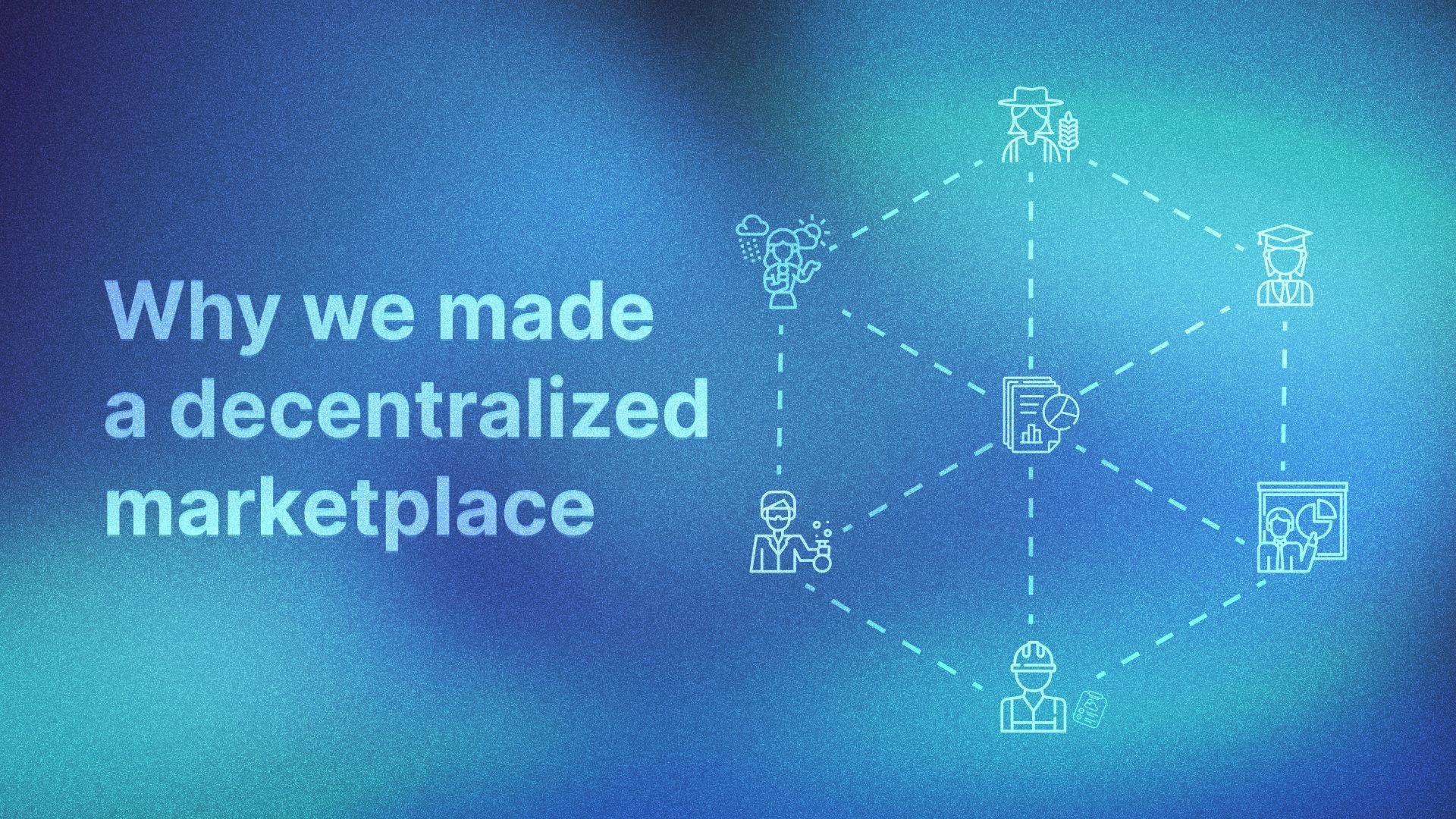 ---
😃
dClimate's decentralized
Data Marketplace
contains over 30 terabytes of free institutional-grade climate data that you can use to build new impactful tools and products. Joining our
community on Discord
and reading the
documentation
is the easiest way to get started!
---
Important Climate Facts from April 2023
📜 The NOAA released an update of their monthly Global Climate Report, showcasing a selection of significant climate anomalies during April 2023.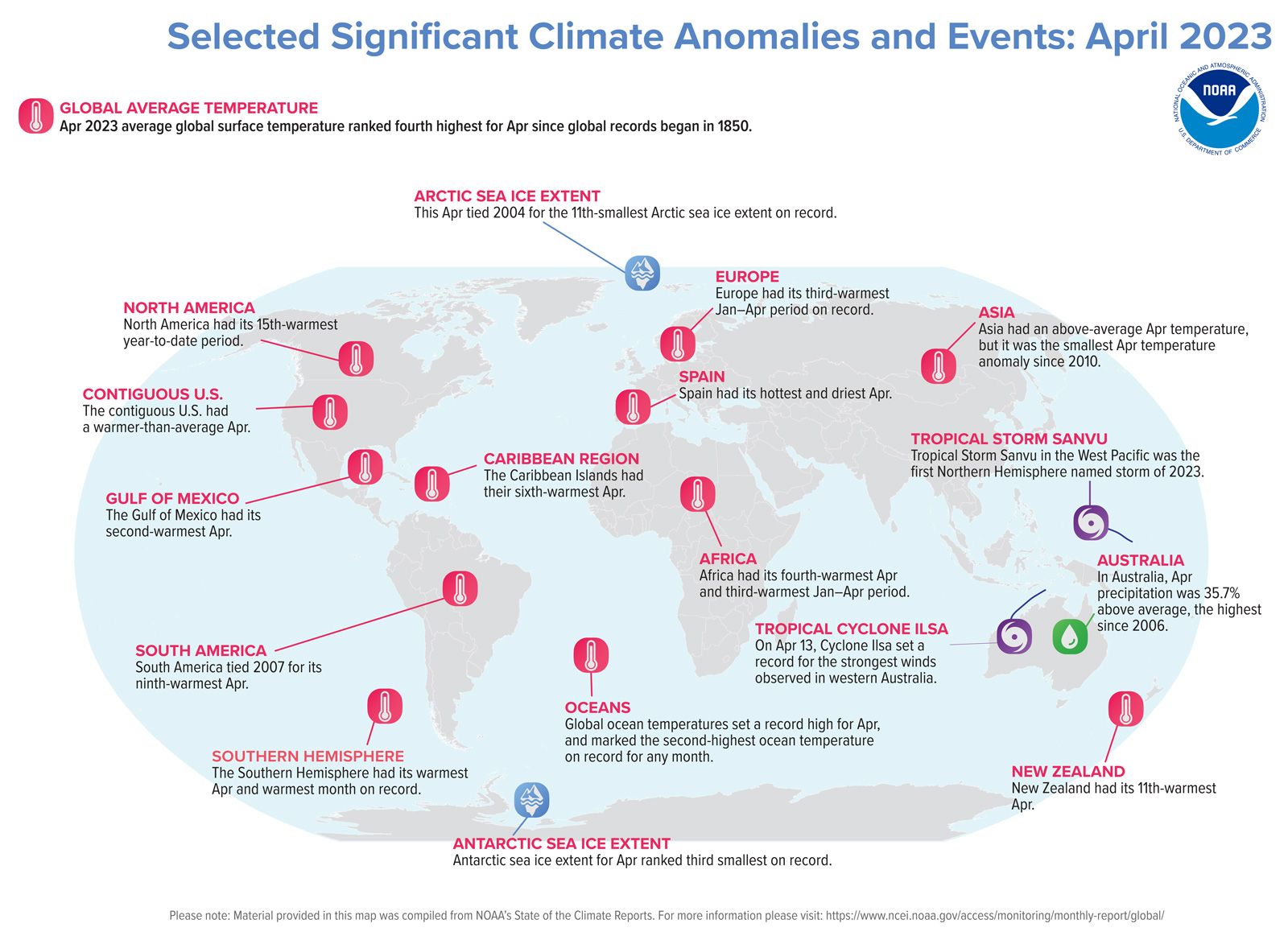 The report covers a lot more interesting climate data and visualizations, so check out the link below for the full picture.
---
Regenerative Finance
ReFi Summit - MRV Innovation Panel
⚡ The ReFi Summit took place from 24-25 May. Robert Heilberg, dClimate's Head of Growth, was one of the speakers in the panel about MRV Innovation.
Together with Geotree, Open Forest Protocol, and Regen Network they talked about new trends in the MRV space, such as using high-resolution data, machine learning, and blockchain infrastructure to verify claims regarding climate impact.
A recording is not available yet, but when this is uploaded we will share it. Follow us on Twitter or LinkedIn if you don't want to miss it!
---
Atmospheric-based digital MRV System
💨 Staying on the topic of digital MRV technologies, our partners at Hyphen introduced a new system for atmospheric-based monitoring. This enables more robust verification processes for claims regarding the reduction of greenhouse gasses in the atmosphere.  

Learn more in the announcement:
---
Tangible Climate Impact with Blockchain Technology
✅ Toucan Protocol released a blog post about ReFi organizations that have a tangible environmental impact, featuring our efforts here at dClimate.  
Read the full article: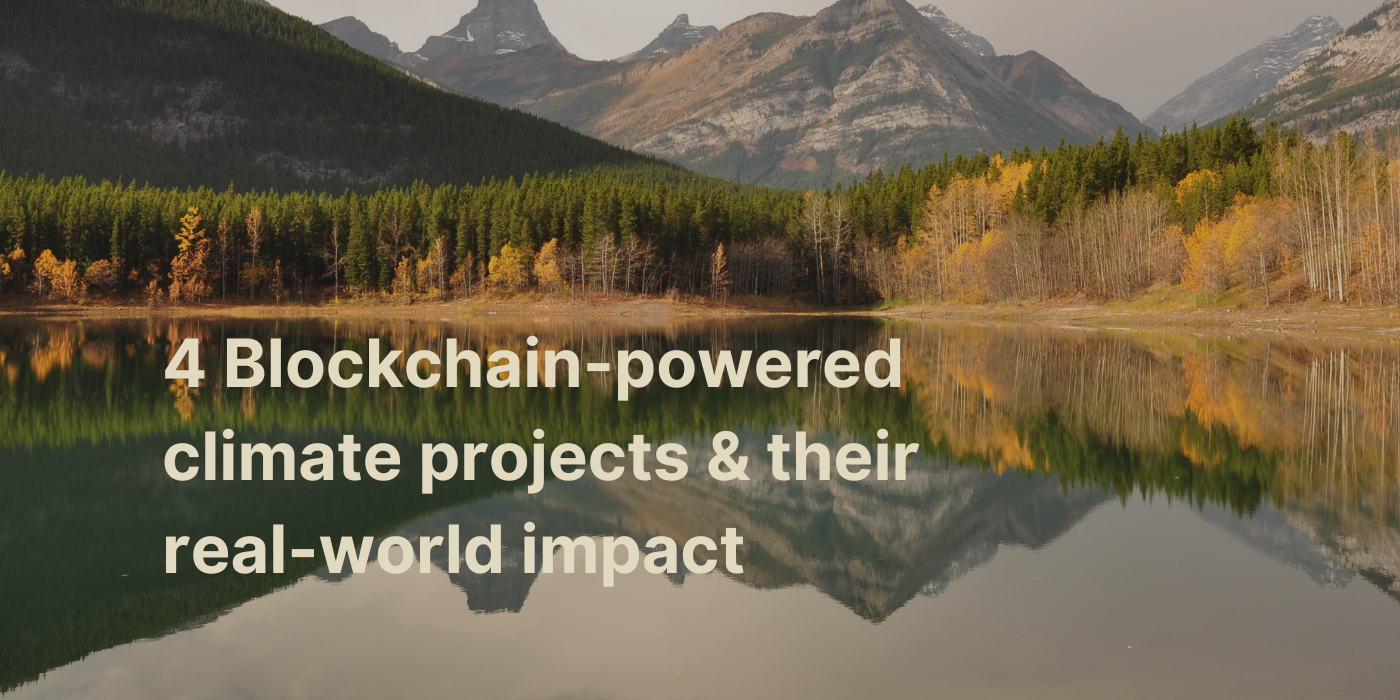 ---
---
Climate Risk & Resilience
Parametric Insurance for Climate Risks
☔ Arbol, a parametric insurance company powered by dClimate's institutional-grade climate data, announced a new suite of climate risk management products in collaboration with Beazley.
Read the full announcement here:
---
Climate Risks for Coffee
☕ Coffea trees are rather sensitive to changes in weather patterns, which can have significant impacts on the flavor and production of arabica and robusta coffee beans. Due to extreme weather events and a warming climate, many regions that produce coffee beans are struggling.
You can find more information in the article below:
---
Early Warning Systems for Extreme Weather Events
🚨 Even though extreme weather events happen more frequently and more intensely, fewer people lose their lives as a result of these catastrophic climate phenomena. Improved climate risk assessment and management tools including early warning systems, enables authorities and disaster relief organizations to take timely actions and prevent people from dying during these impactful events.
Read more details in this article: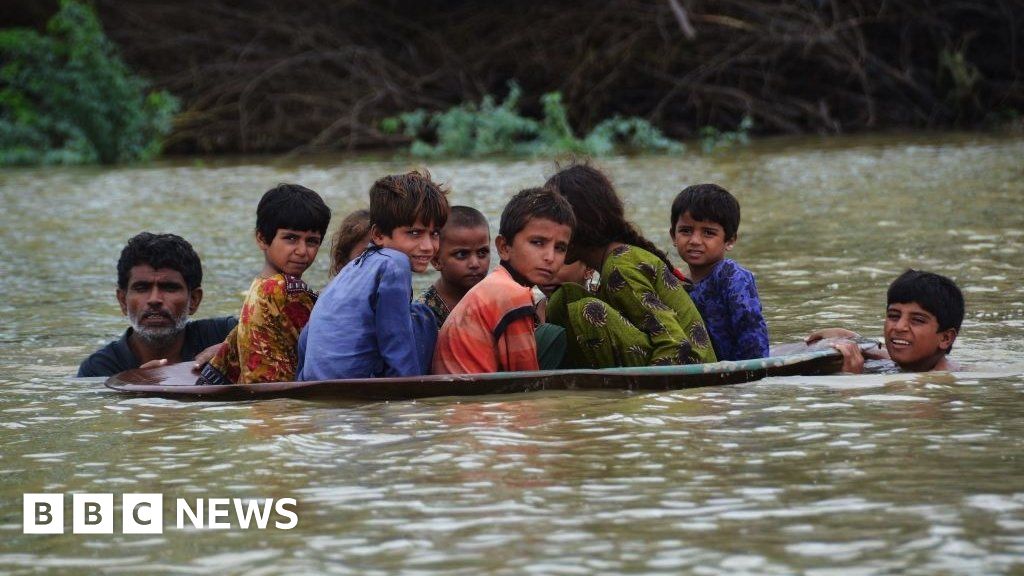 ---
Thank you for reading and your support! 💙
If you enjoyed this content, please share it with a colleague, friend, or family member that may be interested. Also, consider subscribing to this bi-weekly newsletter if you haven't done so yet.
⛅
Are you interested to learn more about the decentralized and open climate data ecosystem we are building?