Data ReFined #08: Using AI for Climate Action 🪄🌎
What is the role of artificial intelligence for achieving data-driven and verifiable climate action? In this edition of the Data ReFined newsletter we pay special attention to this topic.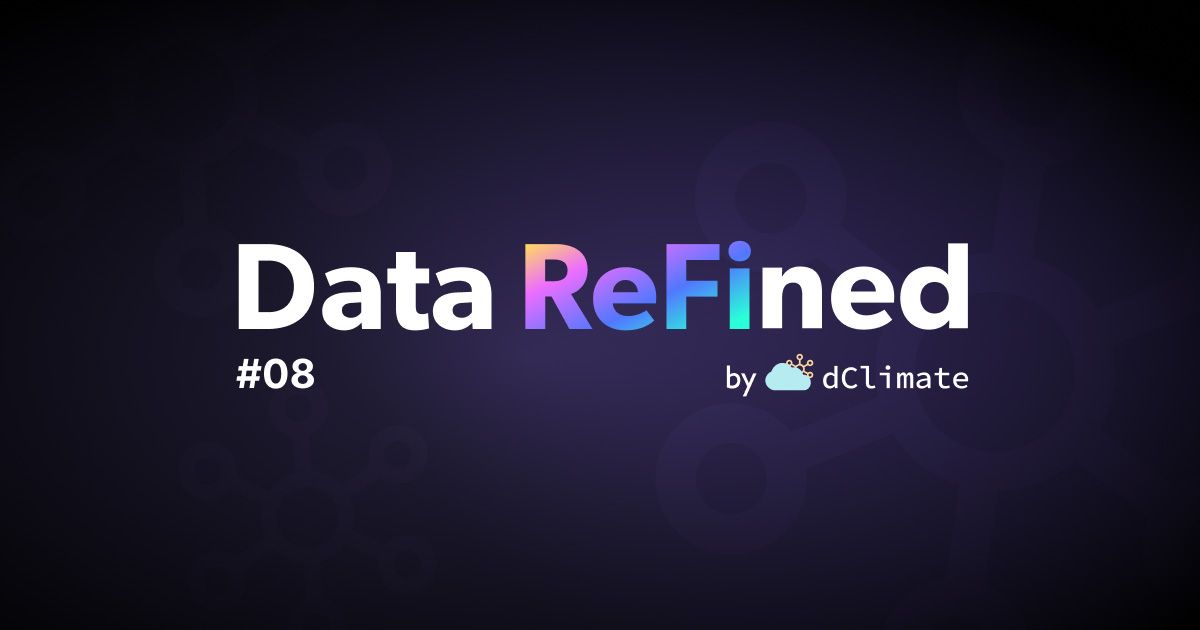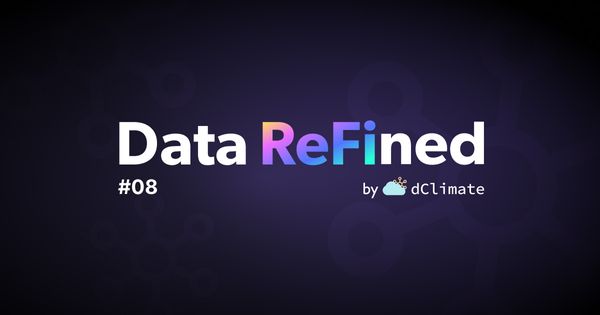 The Newsletter about Climate Data, Regenerative Finance and Climate Risk ⛅
The topic of artificial intelligence (AI) has taken a prominent position in the news cycle during the last couple of months. New 'generative AI' tools have been released and every big tech company is updating their AI-powered virtual assistant. It is a very interesting development that we follow closely and have been using ourselves - especially our developers.
Talking about which, dClimate's developers have pushed exciting updates to our Data Marketplace containing 30+ terabytes of free-to-use climate data. These updates include user-experience improvements, open sourcing parts of our technology stack, as well as adding new features for dataset subscriptions. Visit our Data Marketplace to see it for yourself! 👇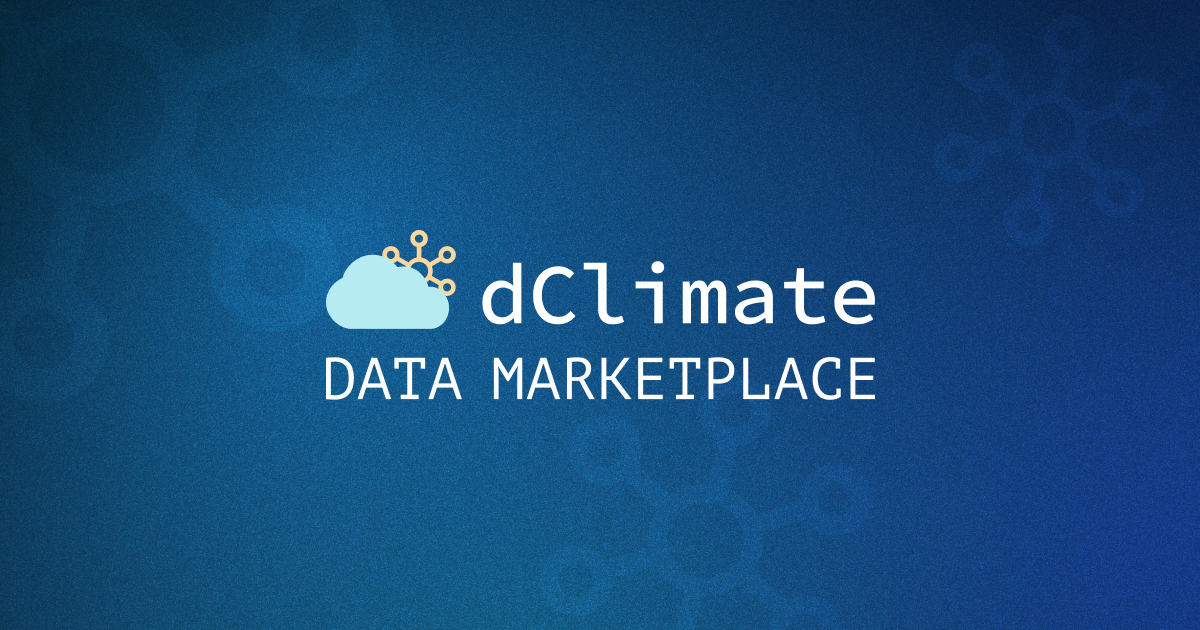 One topic that has been missing from the current AI discourse is how these technologies can be used for climate impact. Fortunately, our latest blog post shines some light on this topic and details how AI algorithms can be leveraged for parametric insurance, digital MRV tools, and improving existing climate data.
Read our article titled The Power of AI for Climate Action here or click the image below. ⬇️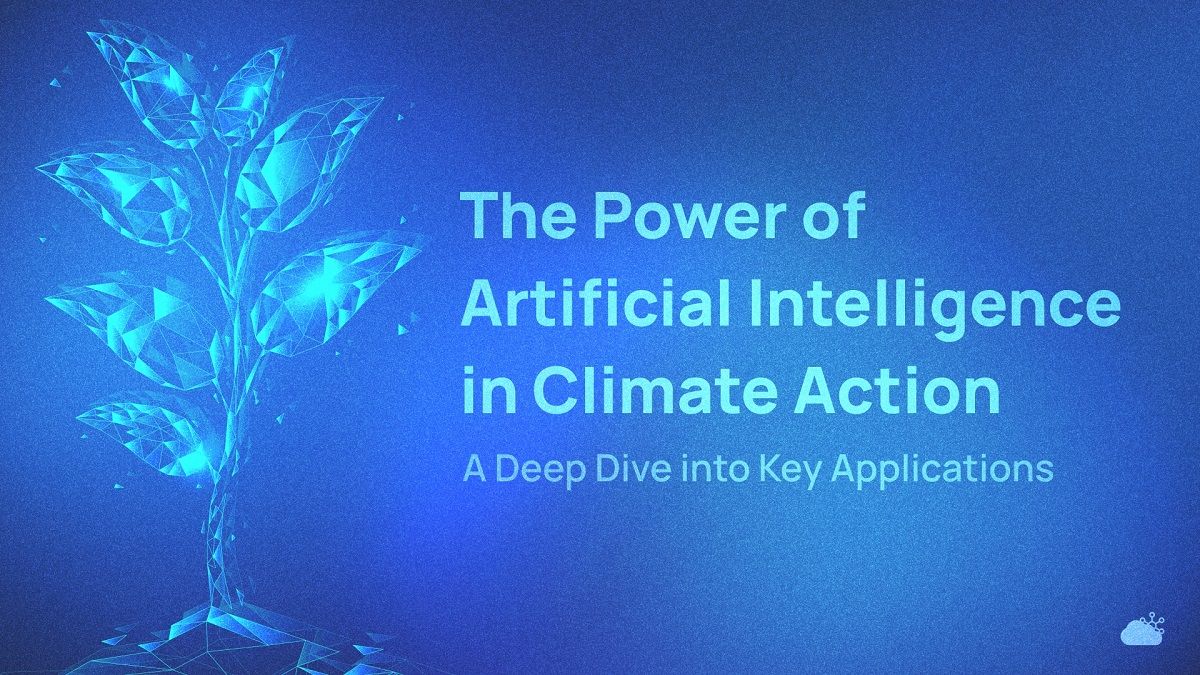 ---

Climate Data & Intelligence
🛰️ Staying on the topic of artificial intelligence, IBM and NASA have created a new AI model that "converts satellite data into high-resolution maps of floods, fires, and other landscape changes to reveal our planet's past and hint at its future".

"In tests, researchers saw a 15% improvement in accuracy compared to state-of-the-art deep learning models for mapping floods and burn scars from fires, using half as much labeled data. IBM estimates this model could speed up geospatial analysis by three to four times."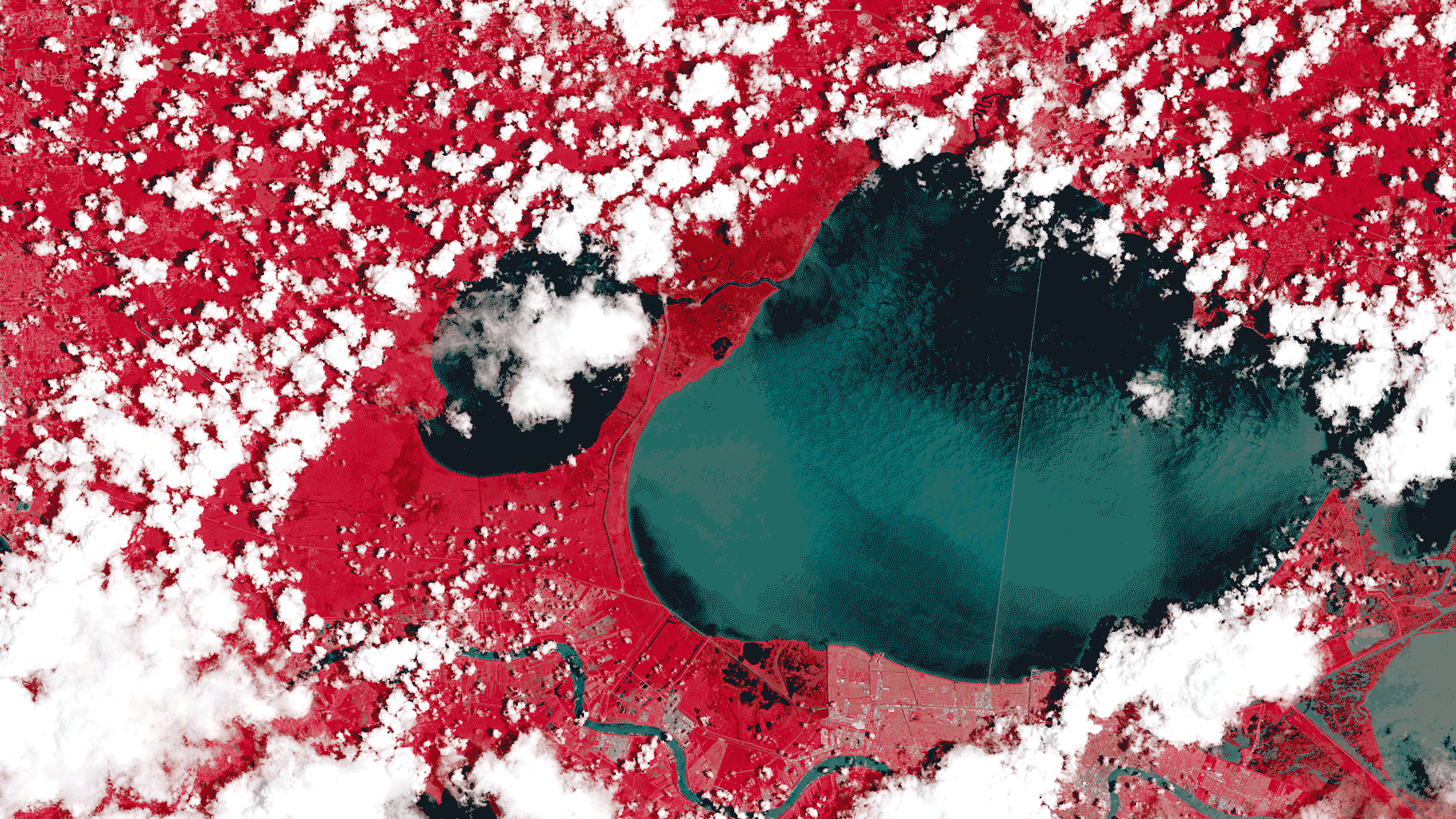 ---
📺 This Youtube video provides a broad overview of the various ways AI technologies can amplify climate mitigation and adaptation initiatives in sectors such as energy, mobility, carbon capture, agriculture and weather forecasting.  
---
🌡️ Ed Hawkins wrote the Twitter Thread in response to this article from the BBC which states that the 1.5°C warming of Earth, compared to pre-industrialized levels, is likely to occur within the next 5 years. Ed makes the argument that while being above this threshold for a year is concerning, it is quite different from experiencing this degree of global warming over a multi-year trend. In any case, the data suggests that the 1.5°C limit will be broken soon, so let's all do our best to stay under 2.0°C.  
---
🌊 As mentioned in the BBC News article above, the term 'El Niño' has been used a lot recently. What does this mean exactly and which areas will likely notice this change? Watch the 15 minute video below for a visual explainer.
---
---

Regenerative Finance (ReFi)
📑 The Kolektivo Network and Curve Labs published a report on MRV methodologies in ReFi, providing an extensive overview of various organizations that are working in this sector. dClimate got a mention within the chapter regarding MRV data providers.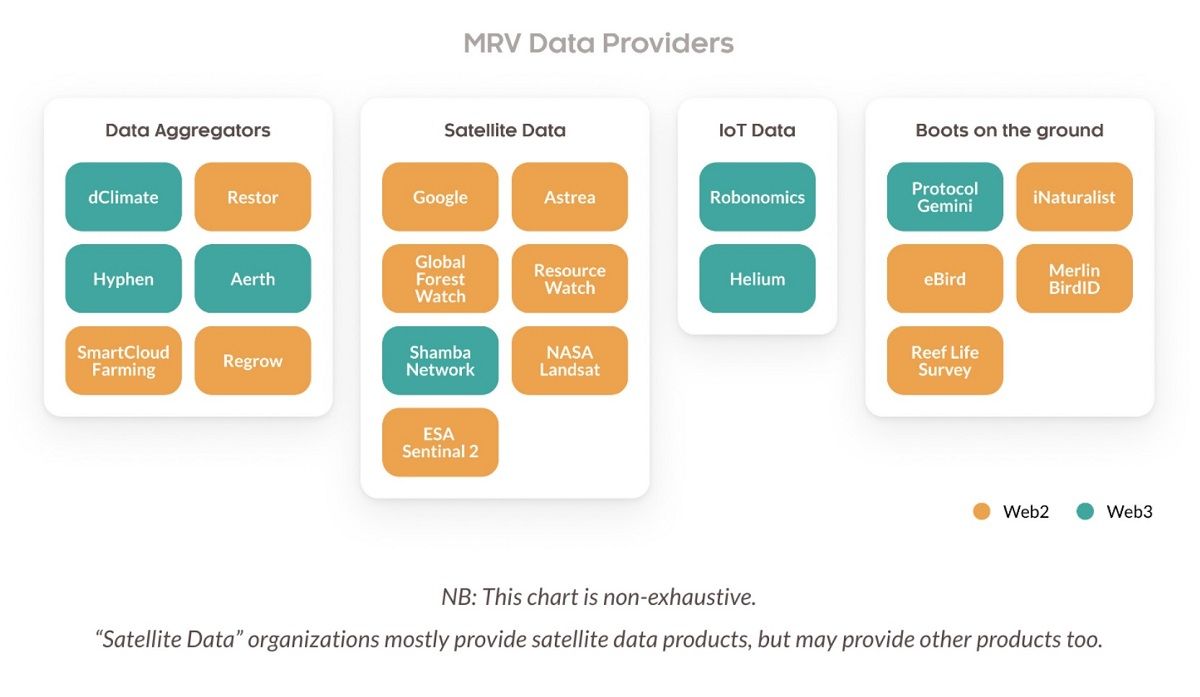 ---
📊 Solid World has revealed a new framework to identify and score possible risks for non-delivery of carbon offset credits in the voluntary carbon market (VCM). The tool, called CRISP, is released as a public good under a creative commons license to stimulate collaboration and more integrity for these types of carbon credits.
---
📜 The Inter-American Development Bank released a report called Digital Tokens for Climate Action and Nature-Based Solutions: Exploration and Opportunities and Considerations. The publication provides insights into how the emerging ReFi ecosystem and tokenization strategies can contribute to preventing biodiversity loss in Latin America.
---
⚡ The ReFi Summit takes place next week on May 24th and 25th. dClimate is proud to be one of the sponsors of this two-day event. Robert Heilberg, our Head of Growth, will be participating in a panel discussion about innovation in the MRV sector. The event won't be livestreamed but recordings will be published after the summit.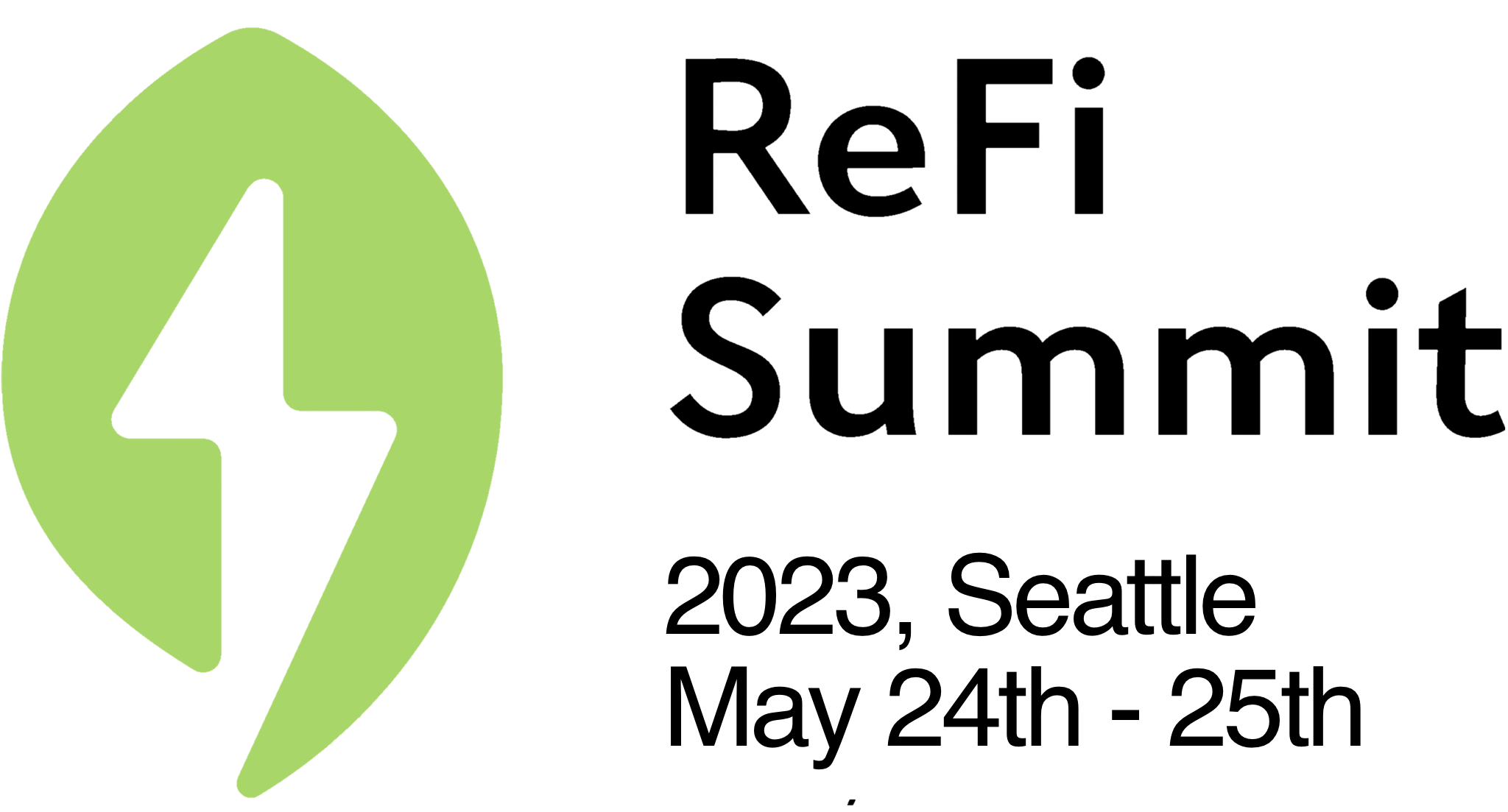 ---
---

Climate Risk & Resilience
🔆 The city of Athens, Greece recently filled a position for Chief Heat Officer, the first of its kind in Europe. This conversation on the Data Points podcast, details about how Athens is developing and implementing strategies to build resilience to the impacts of extreme temperatures and how these approaches can be successfully adapted to help other cities around the world.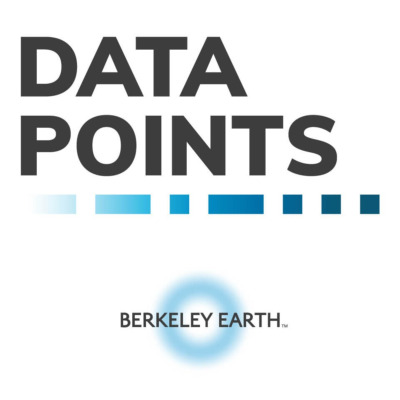 ---
☕ A collective of coffee growers, roasters and brewers in Vietnam are looking into new methods of processing robusta beans. Robusta plants are more resilient to the effects of climate change than the arabica variant. However, robusta is typically associated with lesser flavor and quality, hence the efforts of bringing out a more welcoming taste out of the beans of this more hardy plant.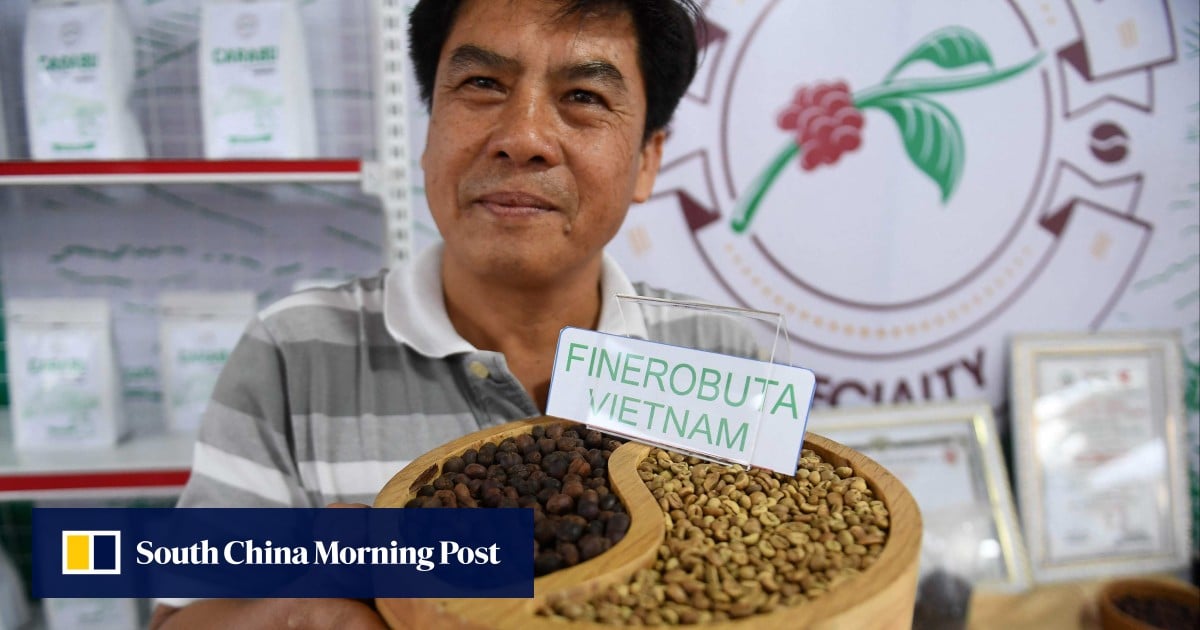 ---
☔ In a new partnership announcement, Global Parametrics will utilize ICEYE's global flood data for a new offering of flood-related parametric insurance products.
---
We hope you enjoyed this Newsletter! 😄
Thank you for reading until the end. Please consider sharing this content with friends, colleagues and family members that may find this newsletter insightful. Also, don't forget to subscribe to this bi-weekly publication if you haven't done so yet. Your support is much appreciated! 💙
If you have any remarks, suggestions or interesting news for us, please join our community on Discord and share. We are always happy to hear from our wonderful community members!
Would you like to join the dClimate team? We have various open positions for our Carbon, Data Engineering and Technology teams. Check out all the details via our new Career Hub below! 👇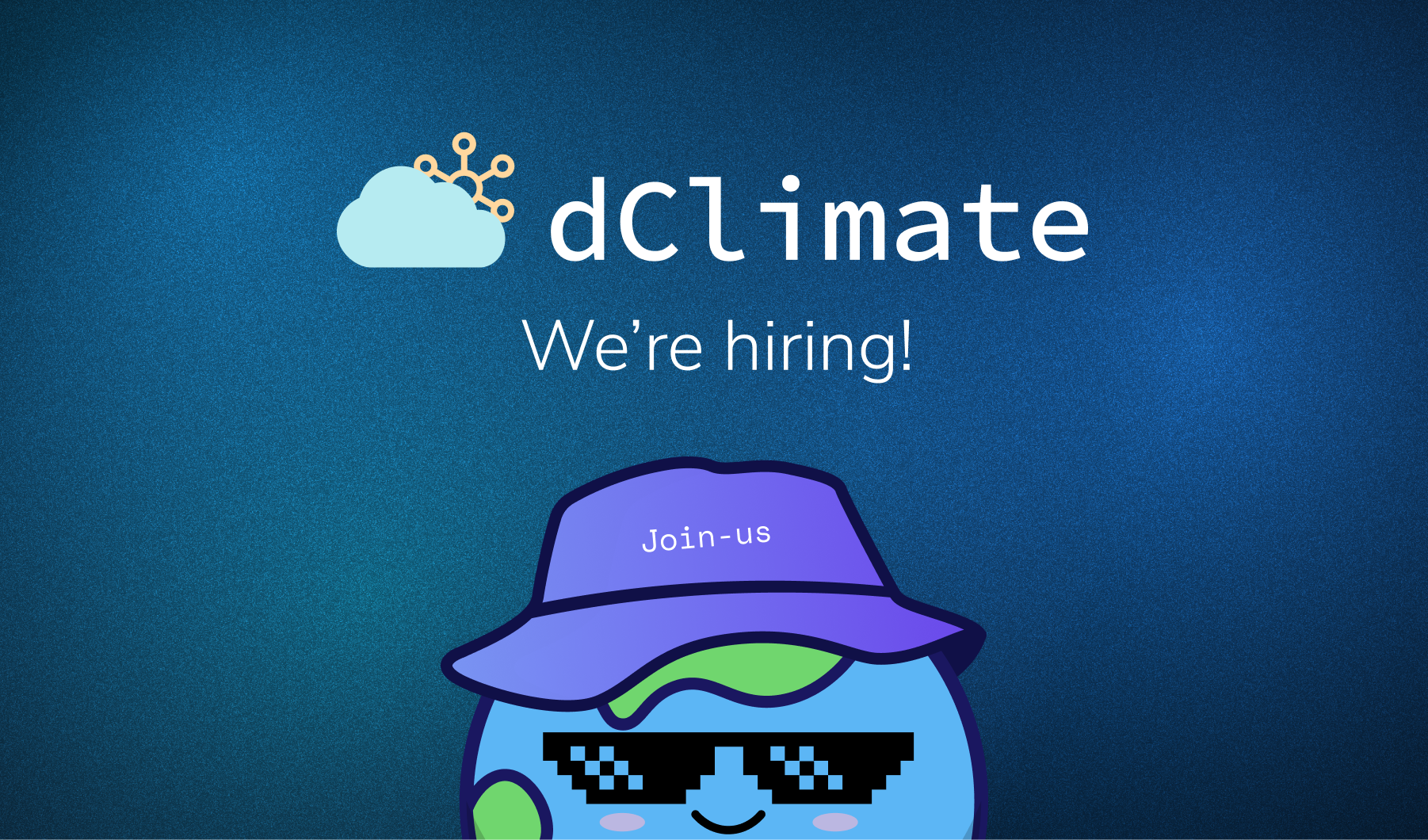 ---
⛅
Do you want to learn more about the decentralized and open climate data ecosystem we are building?