Data ReFined #18: Industry News about Climate Data, ReFi, and Climate Risk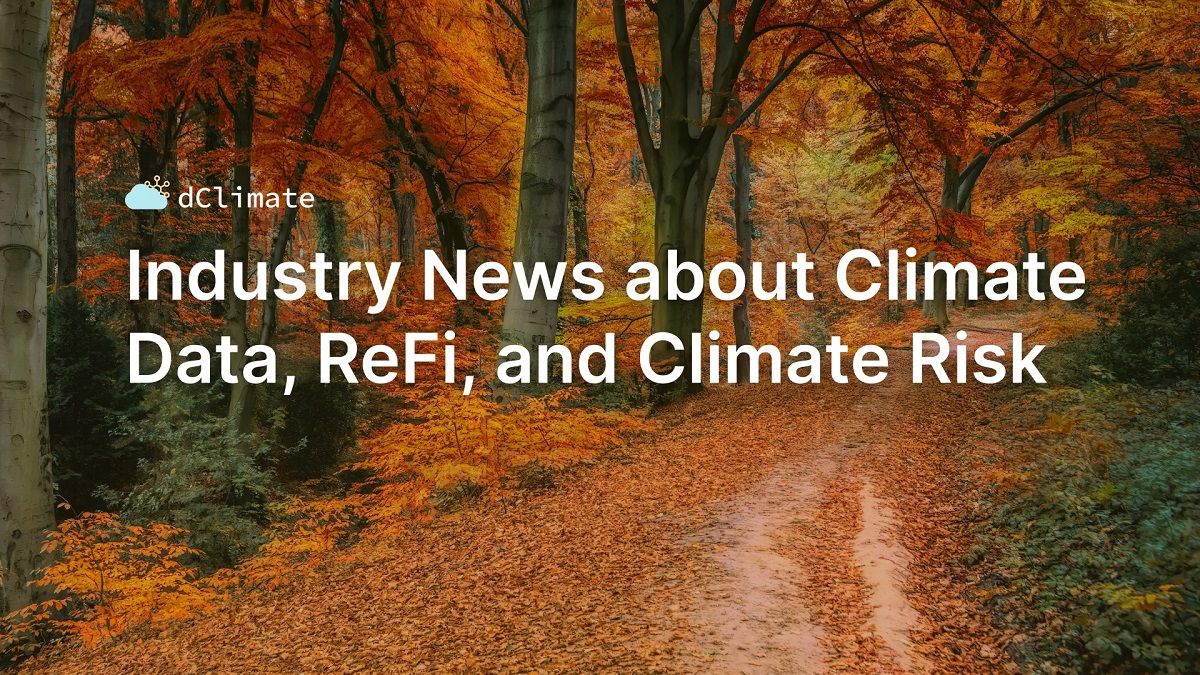 Welcome to the latest edition of our bi-weekly newsletter, where we share the latest industry news about data-driven climate intelligence, the regenerative finance movement, and the various aspects of climate risks.
This publication covers the CYCLOPS webinar, new insights powered by satellite data, Open Forest Protocol's new standard for forest-based carbon credits, an interactive tool showing climate vulnerability in the U.S., and much more.
Keep scrolling for all the news! 👇
---
If this newsletter was forwarded to you, feel free to subscribe here.
---
CYCLOPS Open Platform Demo and Webinar
The live webinar about CYCLOPS was a great success! In case you missed it, CYCLOPS is a comprehensive solution for monitoring natural capital. In the webinar, CYCLOPS project lead Robert Heilberg shared insights about the mission, features, and user experience of the platform.
Watch the video below to learn more!
Follow CYCLOPS on Twitter and LinkedIn to stay up-to-date with all the developments!
---
Industry News

Combining Satellite Imagery with Surface-Level Data
This article from the Conversation explains why combining satellite data with surface-level data can be very powerful. In the case of the Surface Water and Ocean Topography (SWOT) satellite mission, that means sending out a ship to gather essential ocean data under the satellite's path as it orbits Earth.
"This data will help validate satellite measurements and improve weather forecasts [...] and assist with climate risk assessment and prediction."
Read more details in the article below!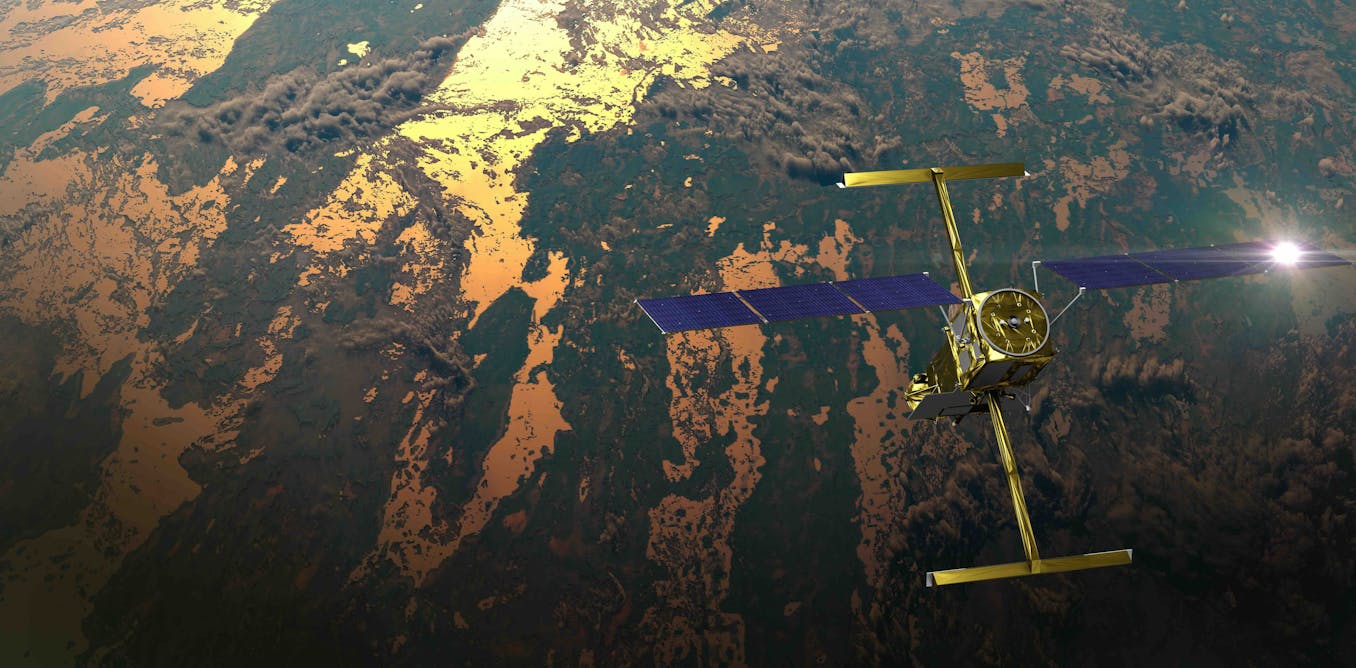 We are looking forward to adding these new climate datasets to our open data infrastructure when they become publicly available!
---
Satellite Data Reveals the Impact of Rubber Plantations on Deforestation
A new study published in Nature has concluded that the impact of rubber plantations on deforestation has been underestimated. This research shows the importance of comprehensive and near real-time monitoring platforms for forest health and other types of natural capital.
---

The U.S. Climate Vulnerability Index
The Environmental Defense Fund and Texas A&M University released one of the most detailed interactive maps of the United States' vulnerability to climate perils, including the risk of flooding, wildfires, and heat waves.
Explore this tool below! 👇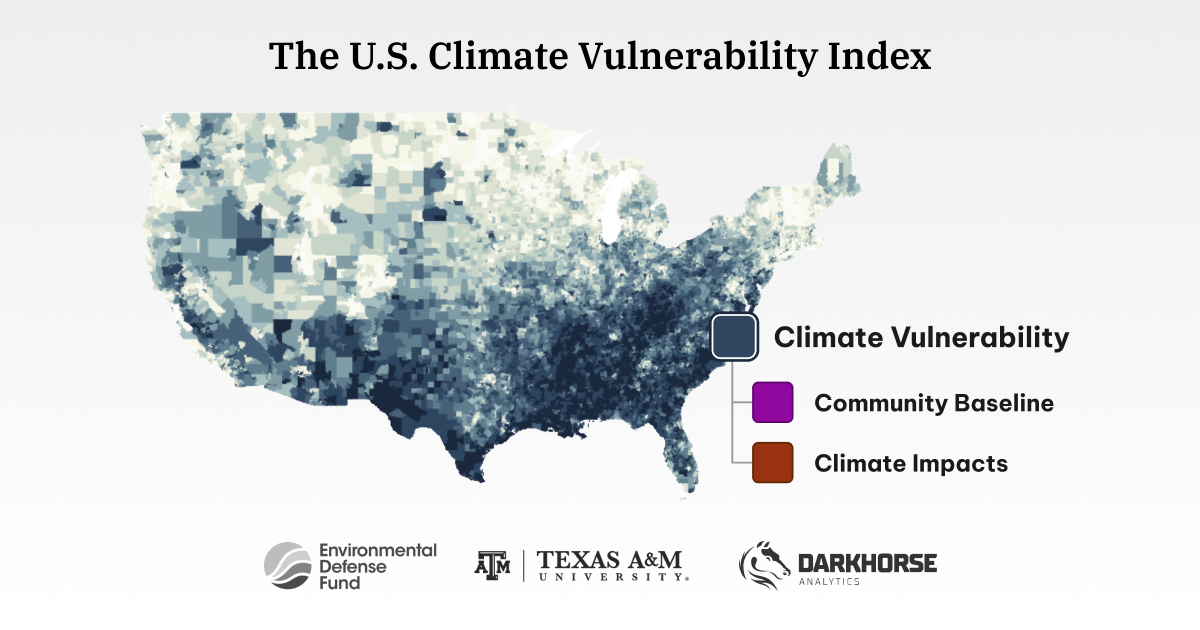 While this tool provides a quick first impression of certain climate risks, it lacks the precision of a comprehensive physical climate risk assessment. For actionable insights, corporates should look into solutions such as Aegis.
Aegis not only calculates the projected Average Annual Losses (AAL) for numerous climate perils but can also help with new climate-related reporting requirements.
---
Arbol Almanac
Arbol released an overview of news and insights in the climate risk sector, with topics ranging from technology and climate to agriculture and energy.
Check out the first edition below! ⬇️
---

Open Forest Protocol's Whitepaper
Open Forest Protocol published a whitepaper describing a new methodology for forest-based carbon credits. The OFP carbon standard promises the issuance of high-integrity carbon credits with verifiable transparency and provenance.
You can read the document here.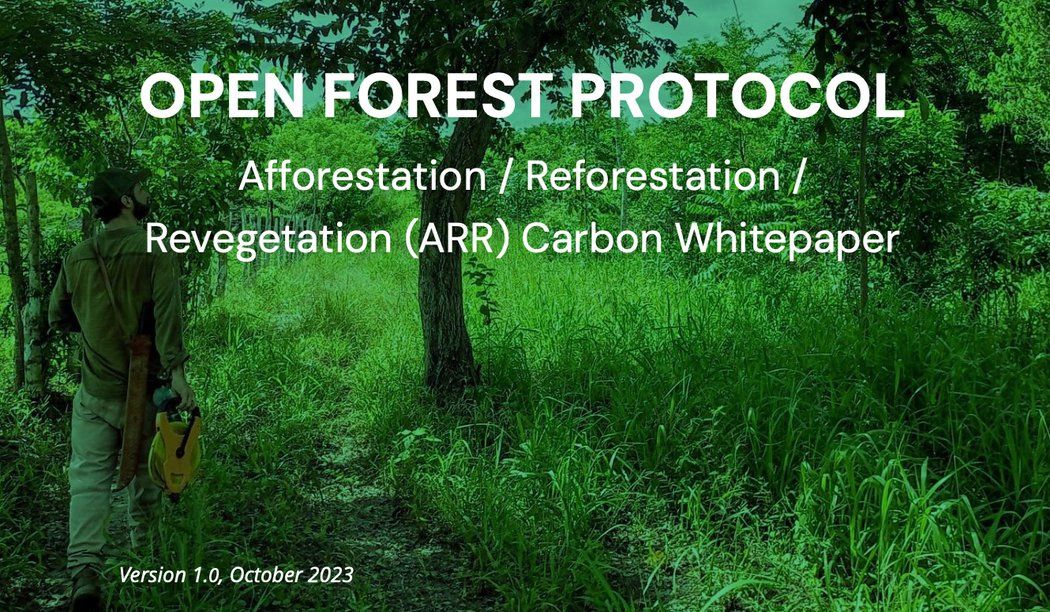 ---
---
Podcast Episode: Nature Stewardship
This 20-minute episode dives into the partnership of GainForest and the Celo Foundation. Learn more about how these organizations are leveraging artificial intelligence and blockchain technology to measure and reward sustainable nature stewardship.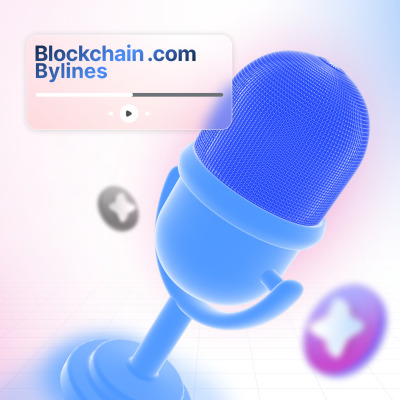 ---
Partnership: Thallo and Hyphen
Hyphen and Thallo have joined forces in an attempt to accelerate the progress toward data-driven and transparent carbon credits.
Hyphen's atmospheric-based digital MRV solution enables the monitoring of CO2 and other GHG emissions in the atmosphere. This data can then be used by Thallo for the creation of high-quality carbon credits and offered for sale on their marketplace.
---
We Appreciate Your Interest and Support 💙
Thanks for reading this newsletter! Please consider sharing this publication with friends or colleagues.
We love to hear from our community, so feel free to provide us with suggestions, feedback, and comments. You can contact us via one of the channels below!
Twitter | LinkedIn | Discord | Telegram | YouTube
⛅
Learn more about the decentralized and open climate data ecosystem we are building via the links below!
🌐 Visit our website
👉 Check out our products
💽 Explore 40+ TB of free climate data via our data marketplace and API