NFT NYC — ETH NY Recap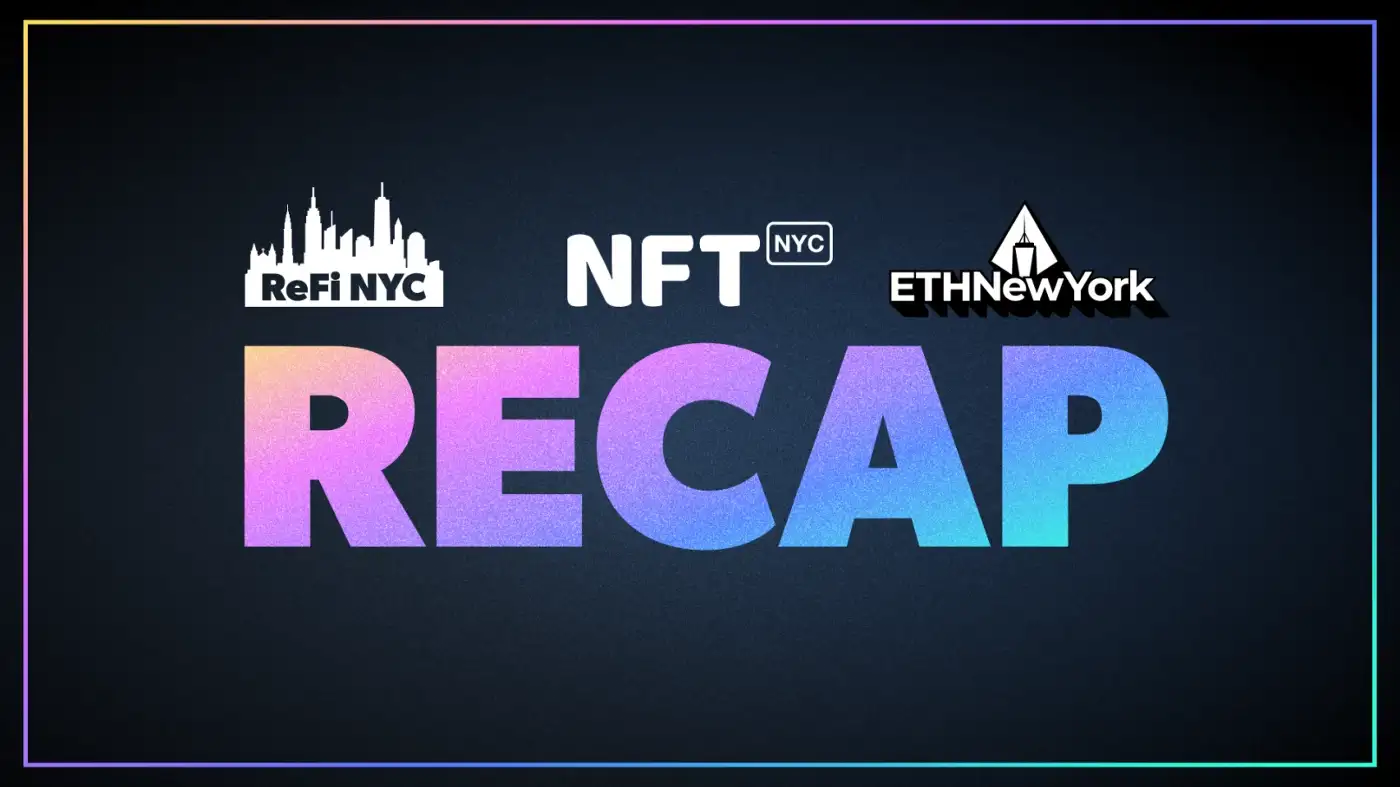 The dClimate team had a busy week at NFT-ETH week in New York City. Here is a recap of all of the things we did and where you can find us next:
Arcadia Earth Climate Action Summit
Co-Founder Osho Jha and Head of Growth Robbie Heilberg spoke at Arcadia Earth's Blockchain for Climate Action Summit to kick off NFT NYC. They spoke about real world applications for NFT technology and how it can be used to advance forward looking climate action solutions. Two use cases they highlighted for NFTs being used for real world climate impact are NFT powered climate insurance (Arbol), and on-chain carbon NFTs for preventing deforestation.
Net Zero Party with Flowcarbon
On Wednesday night, we co-hosted a Net Zero party with our friends from Flowcarbon at their NYC HQ. There was an open bar (the highlight was the Carbon Sink mojito), music, merch, amazing food, and of course, amazing people.
Thank you to the 100+ people who showed up on short notice!
MRV Roundtable
Osho spoke at the world's first MRV Day Roundtable hosted by our friends at ReFi DAO. MRV (measuring, reporting, verification) supported by open-source, auditable data is essential for bringing scale, transparency and efficiency to global markets for natural assets like carbon. Osho presented on the solution dClimate is developing for dMRV, which will support an exciting carbon product we plan to launch later this year (stay tuned!)
We were also excited to hear presentations on MRV from other great projects working in this space, such as Open Forest Protocol. A copy of Osho's presentation will be made available shortly in our Discord channel.
ReFi NYC!
The highlight of the week of course was ReFi NYC. Projects and builders from across the ReFi space came together for conversation, collaboration, and celebration to mark the start of ReFi summer. Hosted at the incredible penthouse at Hotel on Rivington, ReFi NYC featured panel conversations with leading projects in the space on some of the most important issues facing companies building at the intersection of crypto and climate.
Panelists included speakers from Arbol, Chainlink, the HBAR Foundation, Celo, Climate Collective, Toucan Protocol, Open Forest Protocol, Flowcarbon, Space Capital, CoinFund, and Republic Capital.
Here are some of our favorite pictures from the event:
Thank you everyone who joined us for this special event and to all of our incredible speakers. If you missed the event live, no worries. The event was live streamed and the recording can be found here. It won't be our last event so stay tuned for more!
Next Stop: Paris
You can find us next in Paris at EthCC. Reach out directly to our team on Discord if you plan to be there too. We would love to grab a coffee (and maybe a baguette and a croissant as well) and catch up.
See you soon!
If any of this interests you, and want to learn more about the decentralized and open climate data ecosystem we are building: