dClimate Partners with Ubyrisk to Enhance Availability of Natural Disaster Data for Ecosystem Builders
The dClimate Marketplace and Oasis Hub portal will integrate with Ubyrisk's market-leading natural disaster data. With this data, users can create cutting-edge data tools, models, and analytics.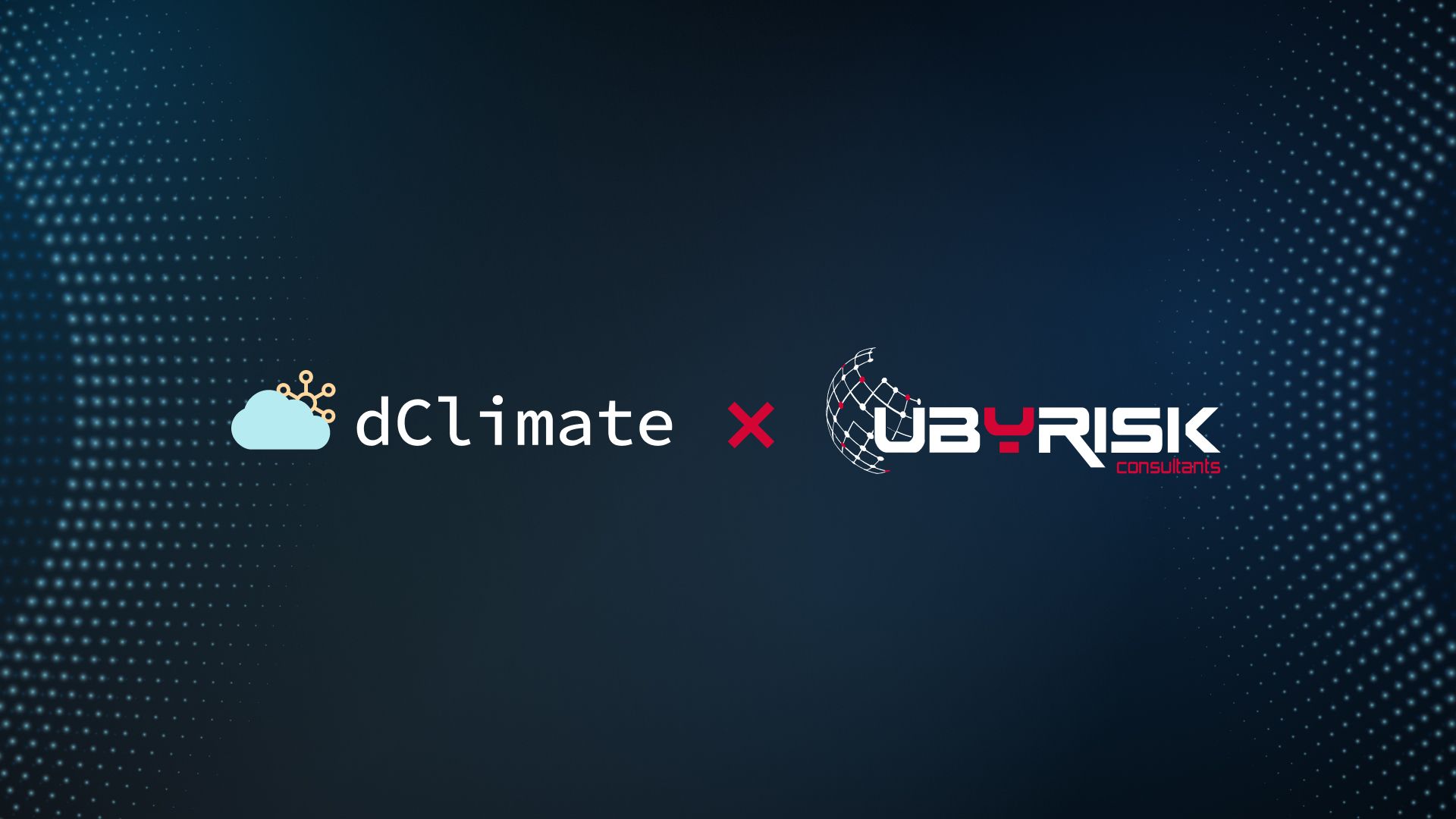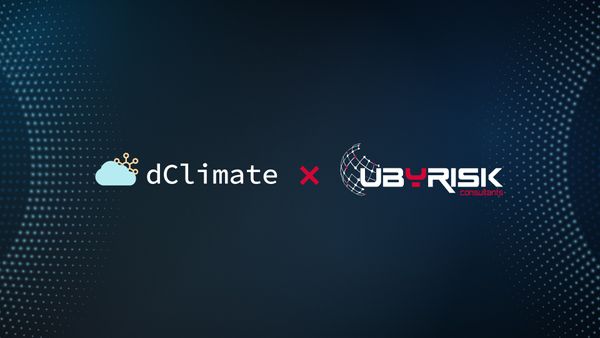 dClimate, a leading decentralized climate information ecosystem, has partnered with Ubyrisk, a leading provider of research and data on natural disaster risks.
Through this partnership, Ubyrisk expands its reach by providing valuable data to the dClimate ecosystem, including the marketplace and Oasis Hub portal. This partnership allows Ubyrisk to make its data accessible on the dClimate marketplace when it launches on mainnet later this year, offering dClimate users access to essential datasets. With this data at their fingertips, users can create cutting-edge tools, models, and analytics using Ubyrisk's market-leading natural disaster data.
"dClimate strongly believes that access to accurate and reliable information is critical for making informed decisions about the future of our planet," said Osho Jha, co-founder and CEO. "That's why we are thrilled to announce that Ubyrisk will be making its datasets available through our marketplace on mainnet. We look forward to working with Ubyrisk to bring this valuable data to our community and make a positive impact on the future of our planet."
Ubyrisk has long been known for producing high-quality research and data on natural risks. Through this partnership, dClimate's users will have access to this important information, enabling them to search for and build advanced tooling, models, and analytics.
"We are very happy to start this partnership with dClimate by helping to feed the platform with unique and qualitative data," said Yorik Baunay, founder and CEO of Ubyrisk Consultants. "We have no doubt that dClimate will soon become the reference platform for climate and environmental data."
Ubyrisk will make its Hail Falls Database and State of Natural Disaster Database for France and Global NATDIS: Natural Disasters Database available for dClimate's users. These datasets will enable users to access the most completed database on natural disasters in the world - a growing need with natural disasters on the rise as a result of climate change.
This partnership is a major step forward in dClimate's mission to provide the world with a one-stop-shop for climate information and tools. With access to Ubyrisk's datasets, dClimate's users will have the ability to make more informed decisions about the future of our planet and take action to mitigate the impacts of climate change.
dClimate's marketplace beta version is now live on the Polygon Mumbai network, offering over 30TB+ of free climate data via its marketplace and REST API. The platforms allow for easy access to climate data for app development, research, and weather pattern analysis. Join the dClimate community to become a data partner and explore the marketplace here.
About dClimate
dClimate is revolutionizing the climate data landscape with a decentralized climate information ecosystem. It empowers businesses and developers to access and utilize crucial climate data, helping them understand the impact of weather and climate on communities and build resilient technology solutions. With the world's first decentralized and open marketplace for climate data, dClimate solves the issues of accessibility, availability, and accountability in the climate data industry. Additionally, the network fosters a thriving ecosystem of climate resilience applications, from parametric insurance to advanced analytics, built on top of the data layer. By driving solutions for scaling carbon markets, promoting regenerative agriculture, and improving efficiency in climate-affected industries, dClimate is leading the charge in powering verifiable and meaningful climate action around the world.
👇
If any of this interests you, and want to learn more about the decentralized and open climate data ecosystem we are building:
About Ubyrisk Consultants
Ubyrisk Consultants is a natural disasters specialized company that delivers expertise and analysis for stakes and vulnerabilities studies. Through its activities, it is required to produce and maintain numerous resources (databases, map layers, etc.) relating to all natural risks and natural disaster events in the world.
All of the available data are produced by specialists (meteorologists, geologists, geographers, etc.) and have been used for several years by many multinational companies in various fields of activity (insurance, reinsurance, mass distribution, construction, etc.) as well as by university research centers and various nationals and international institutions.
Ubyrisk Consultants also manage the website Catnat.net which provides a permanent news watch about natural hazards events worldwide, natural hazards mitigation and climate change. Catnat.net also develops specific services such as customized newswatch and on-line natural hazard atlas.