dClimate Partners with InclusionBridge to Support Access to Data Science and Machine Learning Programs for Students
One of our goals is to onboard more climate scientists and data engineers to the dClimate ecosystem. The partnership with InclusionBridge provides high-school students, that have an interest in data science, with dClimate's library of 30 TB of standardized climate data.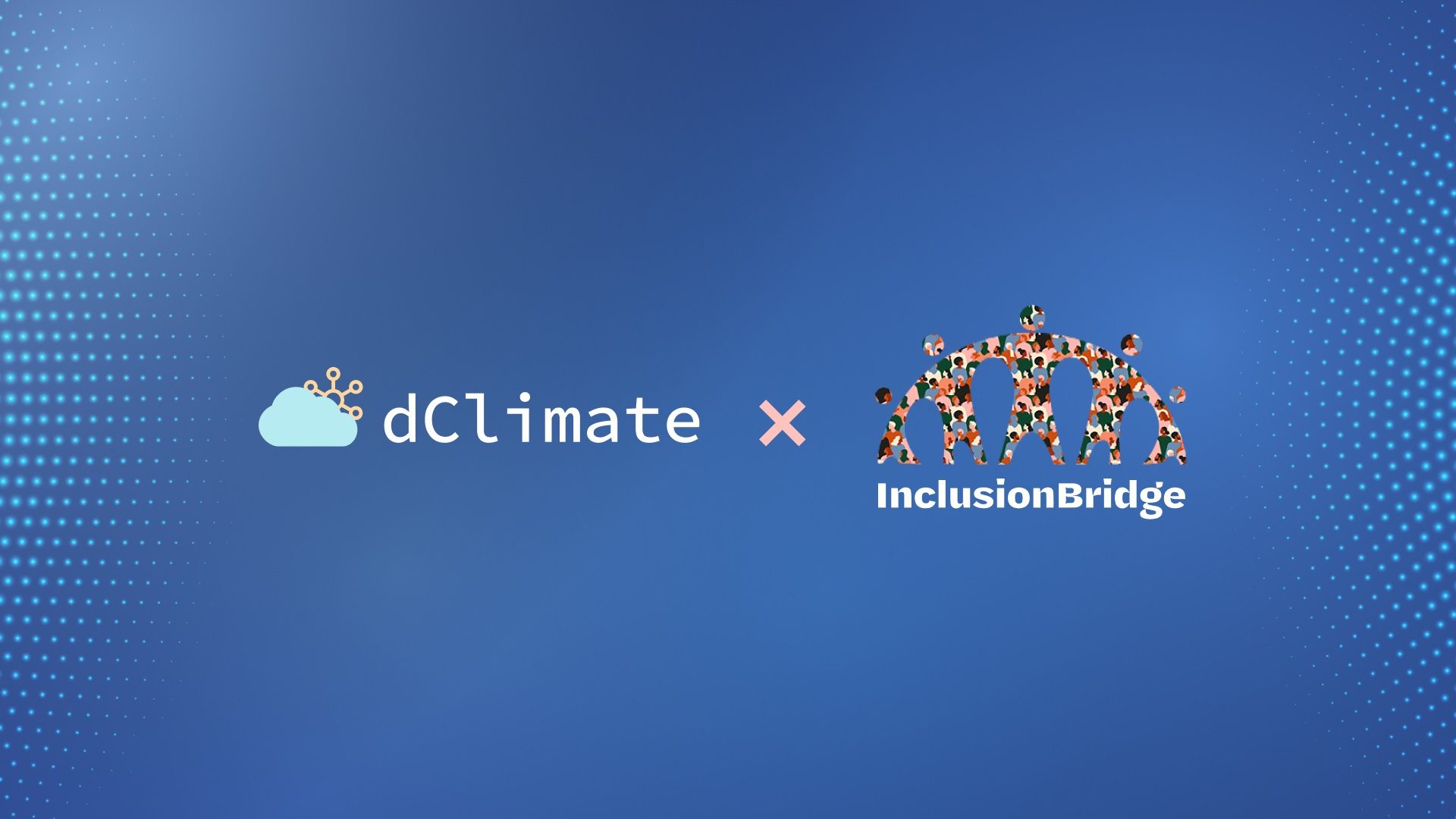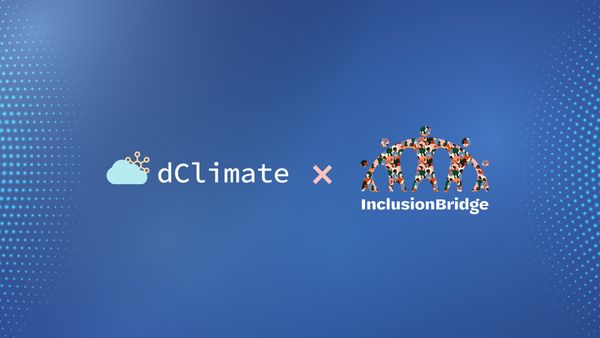 The dClimate Ecosystem is onboarding high-school and graduate students with an interest in data-science.
dClimate, a leading decentralized climate information ecosystem, today announced a partnership with InclusionBridge, a non-profit organization dedicated to increasing diversity in the data science workforce through training those currently underrepresented in data science and machine learning. dClimate is partnering with InclusionBridge to provide access to its vast repository of climate data for high-school students to build research and data science projects. This aligns with dClimate's mission to create a holistic ecosystem of climate solutions providing easy access to climate data users and enabling development projects and applications within the ecosystem.
"We are excited about InclusionBridge's mission and believe that making climate data easily accessible will give the next generation of talented data scientists a large corpus of data to build models and analysis that can create a positive impact in the world," said Osho Jha, co-founder and CEO of dClimate. "The dClimate ecosystem will enable them to share their ideas with a broader community of climate scientists and open doors for further research. Science is a decentralized effort and the more participants we can bring onboard, with diverse backgrounds, the better we can understand the impacts of climate on local communities."
InclusionBridge is working on an important initiative by increasing diversity in the data science workforce and providing training tools for underrepresented students ranging from high school to graduate students. As a data-driven organization, dClimate is particularly excited about this partnership to work with high school students on climate related projects as it aligns with the company's dedication towards building a strong data community. By providing access to over 30 TB of open-source data, dClimate is looking forward to help build more robust training tools available for students to hone machine learning and data analytics skills while contributing to creating a more inclusive and diverse environment for underrepresented students in the field.
"Building climate awareness and promoting climate data science at an early age is a social imperative and InclusionBridge is excited to partner with dClimate on this shared objective. With our collaboration with dClimate, we have access to real data sets for students to practice and hone their data science and problem solving skills on a social issue that matters to them, their community and the world at large." said Dr. Togun, co-founder and Executive Director of InclusionBridge, Inc.
In addition to our recently announced data partners, InclusionBridge joins dClimate's ecosystem of data users and builders. dClimate will continue to provide access to its data for students in other InclusionBridge programs aimed at undergraduate and graduate students. The InclusionBridge program for high school students started in January of 2023 with students starting projects in April. Students will complete projects using dClimate's data by the end of summer 2023, where selected projects using dClimate data will be featured on our blogs. If you are a user of climate data or interested in using our other products as an individual or business partner, please reach out to our team today.
About dClimate
dClimate is a chain-agnostic decentralized climate information ecosystem. dClimate makes it easy for businesses and builders to find, access, and utilize essential information about our planet to better understand how weather and climate impacts our communities and build data-driven technology solutions for helping communities achieve climate resilience in the 21st century. The dClimate network solves key issues around access, availability, and accountability in the climate data ecosystem with the world's first decentralized, open marketplace for participants to get and share climate data.
The network also enables an open ecosystem of climate resilience applications like parametric insurance, advanced analytics and models, and tooling to be built on top of the data layer. dClimate is pioneering data infrastructure solutions for scaling global carbon markets, incentivizing regenerative agriculture practices, and bringing increased efficiency to industries affected by climate risk.
⛅
If any of this interests you, and want to learn more about the decentralized and open climate data ecosystem we are building:
About InclusionBridge
InclusionBridge's mission is to diversify the data science workforce and give all access to the power of data. InclusionBridge provides students from underrepresented communities, starting with high schools, with access to data science education and skills. The College Advantage Internship Program at InclusionBridge equips students with fundamental technical skills, such as Python programming and data science foundations, through a blended learning approach during the school year, and provides experiential learning opportunities through corporate-sponsored internships in the summer.  InclusionBridge's goal is to build a pipeline of young underrepresented talent with the skills and confidence to enter the data science workforce and make the industry more representative of the society and therefore more responsive to the world's most pressing issues.