dClimate Partners with GecoSistema to Add Flood Risk Intelligence to its Data Ecosystem
The dClimate data ecosystem is growing as the flood modelling tools of GecoSistema are integrated into dClimate's decentralized data marketplace and the Oasis Hub.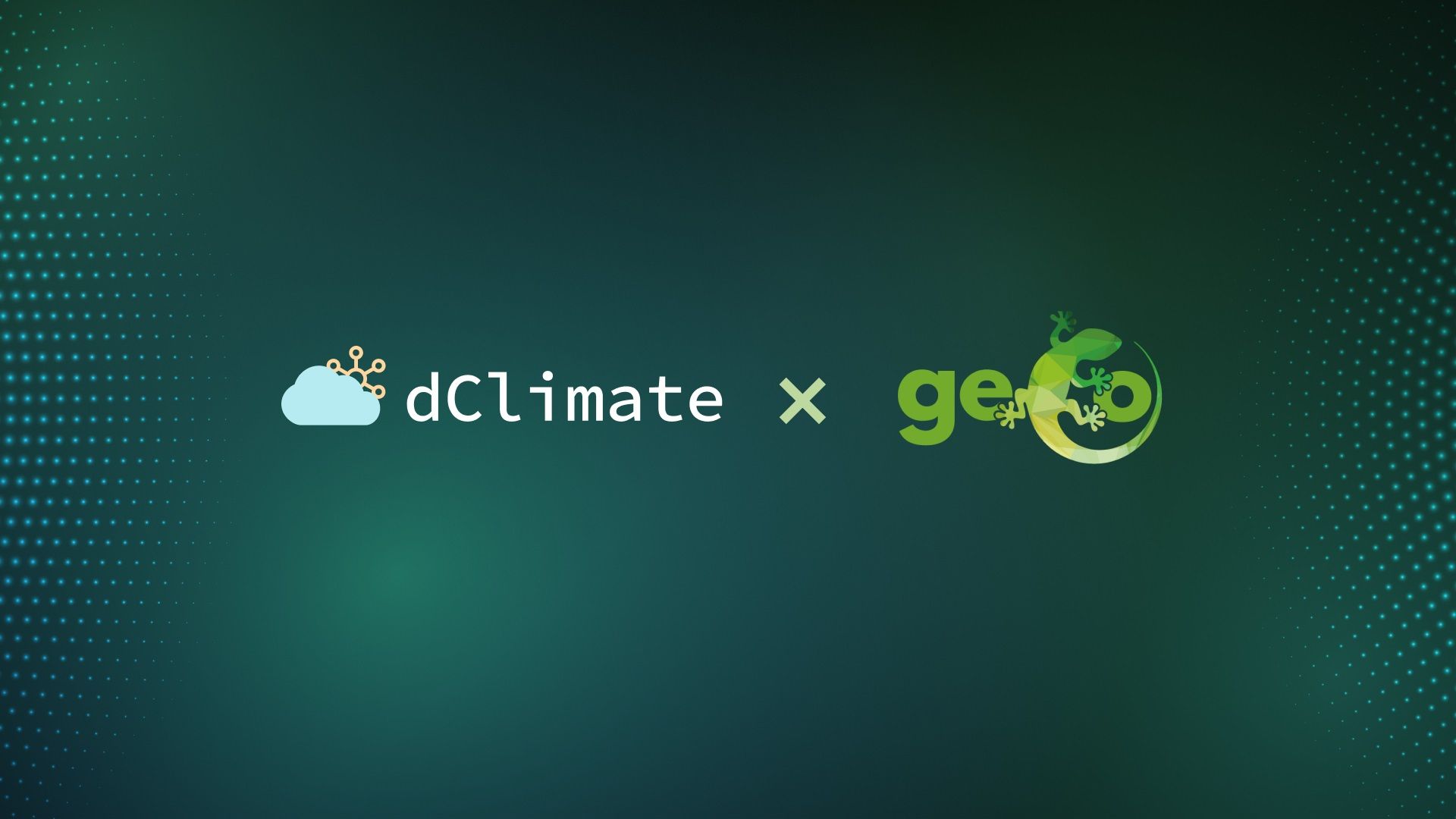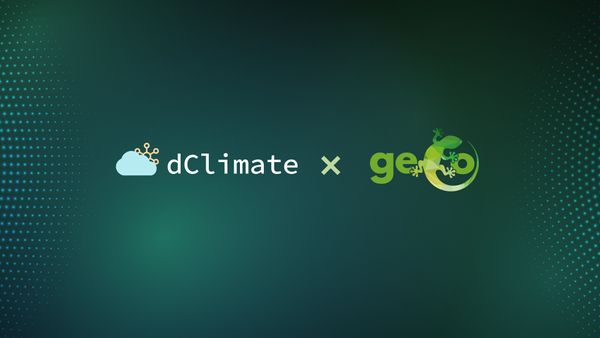 dClimate, a leading decentralized climate information ecosystem, today announced a partnership with GecoSistema, a specialist company providing advanced engineering cloud-web, data-science and modeling studies and services in the field of environmental, climate risk and geospatial intelligence.
Through this partnership, GecoSistema will provide access to its flood modeling tools to users in the dClimate ecosystem (Oasis Hub portal + marketplace).
"We are excited to partner with GecoSistema to bring its flood risk intelligence tools to users across the dClimate ecosystem," said Osho Jha, co-founder and CEO of dClimate. "Building an immutable and open ledger of Earth's climate record requires collaboration with leading data providers across the globe. By partnering with GecoSistema to provide their flood risk tools, our users are able to access valuable data to build towards meaningful and verifiable climate action."
"This partnership is a great opportunity to expand the reach of our flood risk intelligence platforms and make them more accessible to a wider audience," said GecoSistema CEO and co-founder Stefano Bagli. "We believe that by working with dClimate, we can help to advance the understanding of flood risk and contribute to the development of effective climate action strategies for supporting climate resilience worldwide."
GecoSistema's flood modeling tools will be made available through the dClimate data marketplace when it's deployed to mainnet later this year. Through this partnership, dClimate's users will be able to access GecoSistema's tools, including its SaferPLACES cloud web platform, which is a digital twin solution for Flood Risk Intelligence in urban areas, and SmartFLOOD, which is an innovative AI Cloud-Web platform developed to drastically reduce cost and processing time in mapping Fluvial Flood Hazard at large-scale and at high resolution anywhere in the world. Access to these tools grants users the ability to do research, analysis and modelling using flood data which is now more than ever in-demand with changing weather patterns and climate events such as hurricanes.
Oasis Hub, a global data platform and aggregator for catastrophe, extreme weather, climate change and environmental risk data, tools and services, was acquired by dClimate in September 2022. dClimate is working with Oasis Hub data providers to continue the relations and develop a large repository of climate data available both through the Hub and through the dClimate marketplace.
dClimate now provides more than 30TB+ of free climate data via its marketplace, REST API and Oasis Hub to builders across the regenerative finance (ReFi) ecosystem. The dClimate data marketplace allows users to quickly and simply access, share and use data on a range of important climate variables such as rainfall, soil moisture, temperature, GHG emissions, and geospatial data. The platform successfully deployed its beta version to Polygon testnet on January 10, and is now live for users to consume free climate data today. The marketplace can be accessed here. Join the dClimate community today to learn more about becoming a data partner.
About dClimate
dClimate is a chain-agnostic decentralized climate information ecosystem. dClimate makes it easy for businesses and builders to find, access, and utilize essential information about our planet to better understand how weather and climate impacts our communities and build data-driven technology solutions for helping communities achieve climate resilience in the 21st century. The dClimate network solves key issues around access, availability, and accountability in the climate data ecosystem with the world's first decentralized, open marketplace for participants to get and share climate data.
The network also enables an open ecosystem of climate resilience applications like parametric insurance, advanced analytics and models, and tooling to be built on top of the data layer. dClimate is pioneering data infrastructure solutions for scaling global carbon markets, incentivizing regenerative agriculture practices, and bringing increased efficiency to industries affected by climate risk.
👇
If any of this interests you, and want to learn more about the decentralized and open climate data ecosystem we are building:
About GecoSistema and SaferPlaces:
GECOsistema is a specialist company providing advanced engineering cloud-web, data-science and modeling studies and services in the field of environmental, climate risk and geospatial intelligence. We combine advanced data science and machine learning, environmental modeling, GIS and Geospatial Analysis tools, remote sensing, predictive analytics, to give you the critical insight you need into environmental, climate and geospatial issues.
The SaferPlaces Global Platform is a revolutionary Cloud-based and Digital Twin Platform able to support multiple users in assessing flood risk for cities worldwide and making flood smart data-driven decisions. Open Data (Geospatial, Satellite, Climate Data) and AI-based models combined into a cloud-computing environment, to provide incredible insights in terms of flood risk intelligence. In real-time, forecasting or climate projections mode, our solution helps users to assess the risk, the extent and the damage on city infrastructures caused by coastal, pluvial and fluvial floods and it helps multiple stakeholders in building preparedness and climate resilience