dClimate Ecosystem Roundup Vol. 04 - Data Marketplace Updates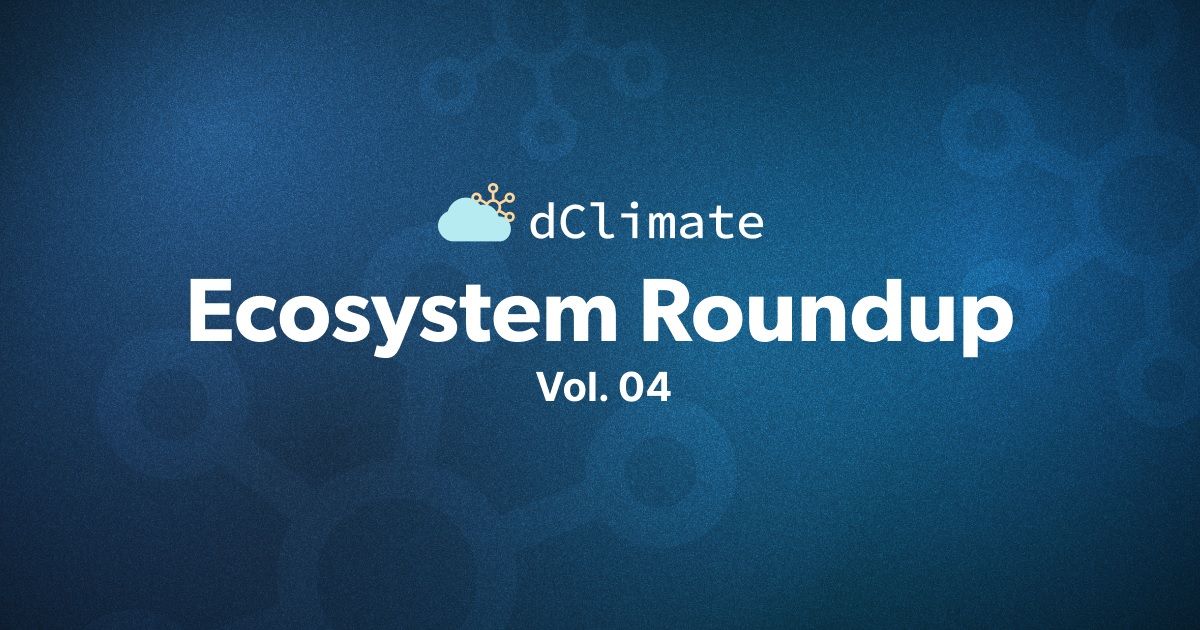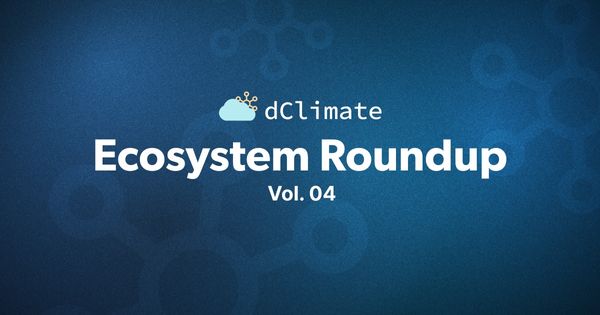 During the last month of building out the dClimate Ecosystem we have released new articles, did a livestream with Rainforest Partnership, added new updates and features to our Data Marketplace, and continued to work on some new products that will be revealed later this year.
Before we get into all the details of all these updates, please mark your calendar for Thursday September 21, 2023 for our ReFi NYC event. More details will be published soon!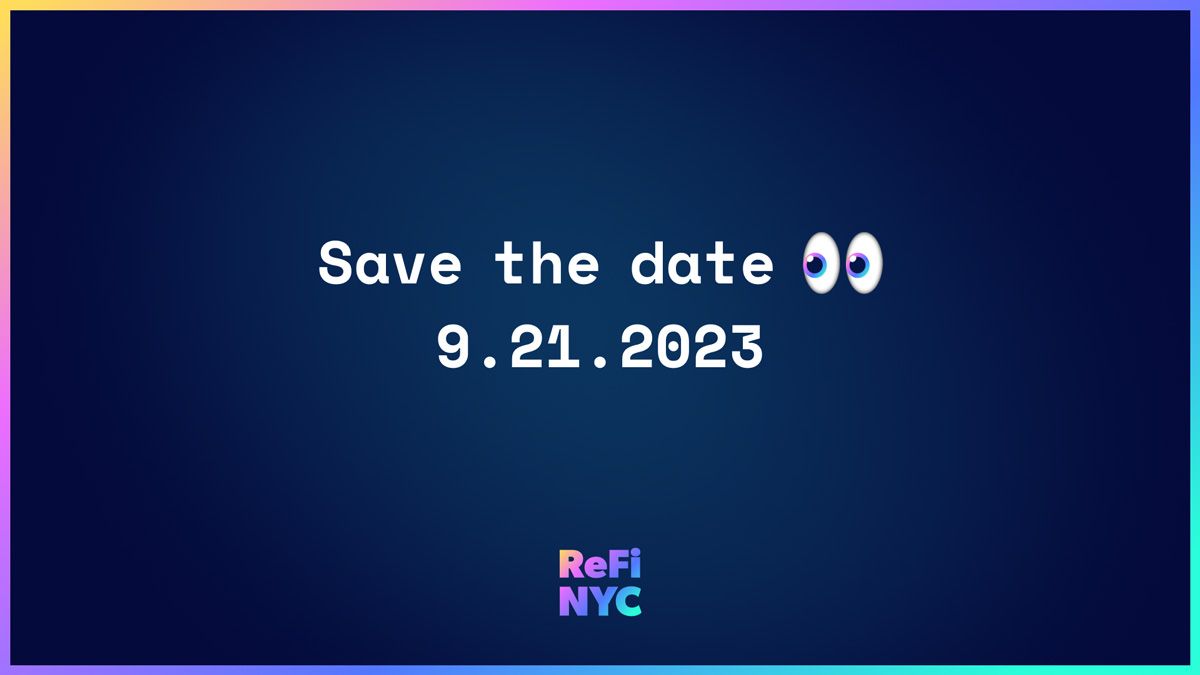 ---

Since launching our Data Marketplace, we have been monitoring usage, receiving feedback and implementing updates. Here is a quick overview of the updates that the Data Marketplace has recently received.
Improvements
Better API Model for setting up Subscriptions to bridge requests from the Web2 world. Read more here.
Ability to Bookmark Subscriptions. Now you can save all your favorite subscriptions in a decentralized fashion, leveraging Ceramic.
View Related Subscriptions. Subscriptions which are related to the one you are viewing now pop up in the subscriptions detail page.
Bug fixes
Display errors if not connected to wallet
Display gas insufficiency errors when using Magic Wallet
Data Infrastructure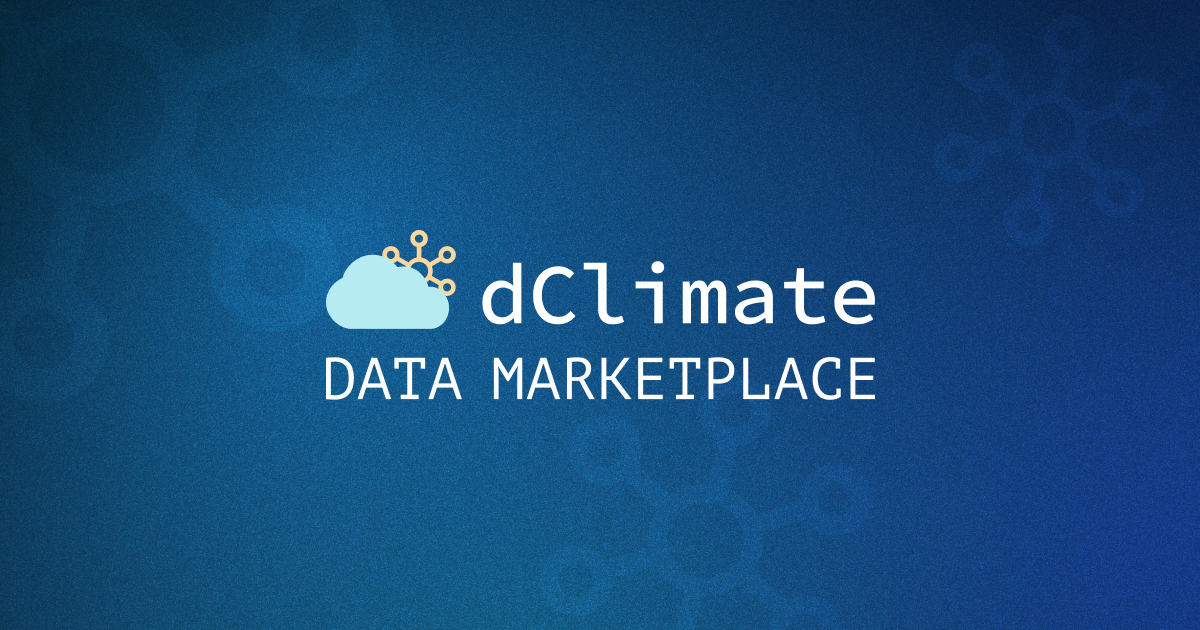 ---
We have planned a live conversation on Twitter Spaces with Jasmine Energy for Monday May 15, 2023 at 1PM ET. Topics that we will talk about include:
Energy Attribute Certificates (EACs)
The role of climate data for solar and wind energy
Dynamic Carbon Tokens
The future of carbon and renewable energy markets  
If you find this interesting, please consider setting a reminder here.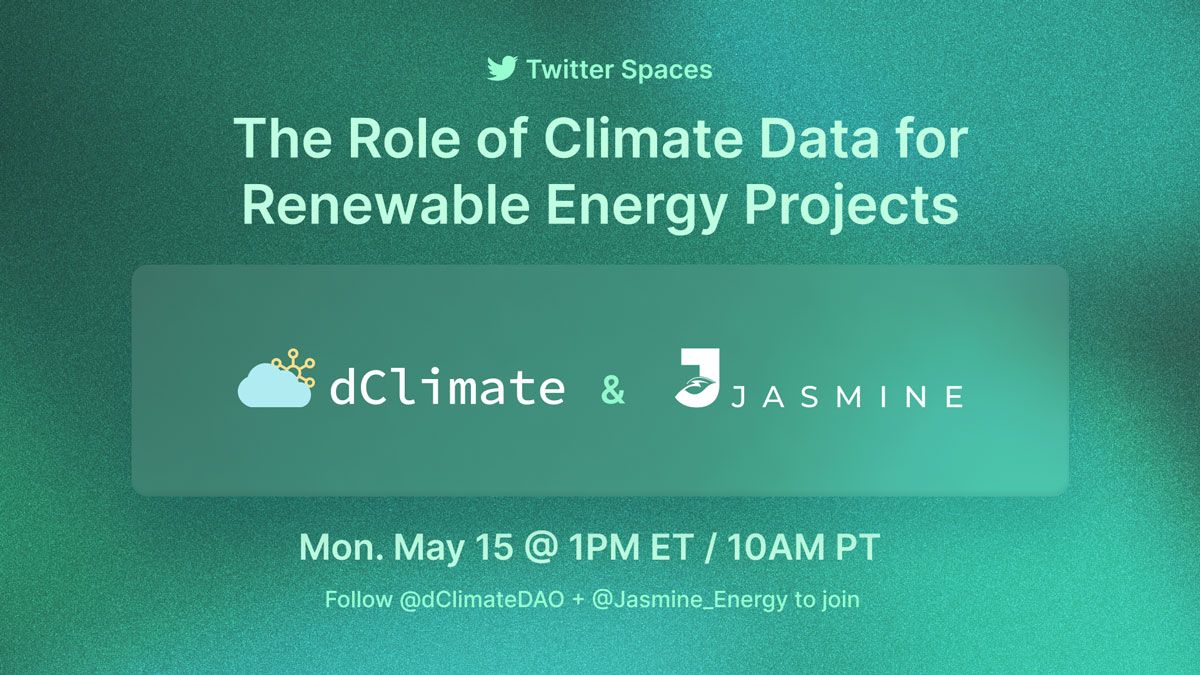 ---
To celebrate Earth Day and bring extra attention to our collaboration with Rainforest Partnership, we hosted a livestream on Youtube to talk about why rainforest conservation is important, the role of digital MRV tools and data monetization, how local communities can be incentivized to collect forest data, and much more.
While we recommend listening to the whole conversation, the recording includes chapters so you can easily navigate to the parts that interest you the most!
---

We introduced the concept of Dynamic Carbon Tokens (DCTs); carbon offset credits with automatic price adjustments to accurately reflect the value of the carbon that it represents.
Learn more about this novel type of offset credits in our blog post: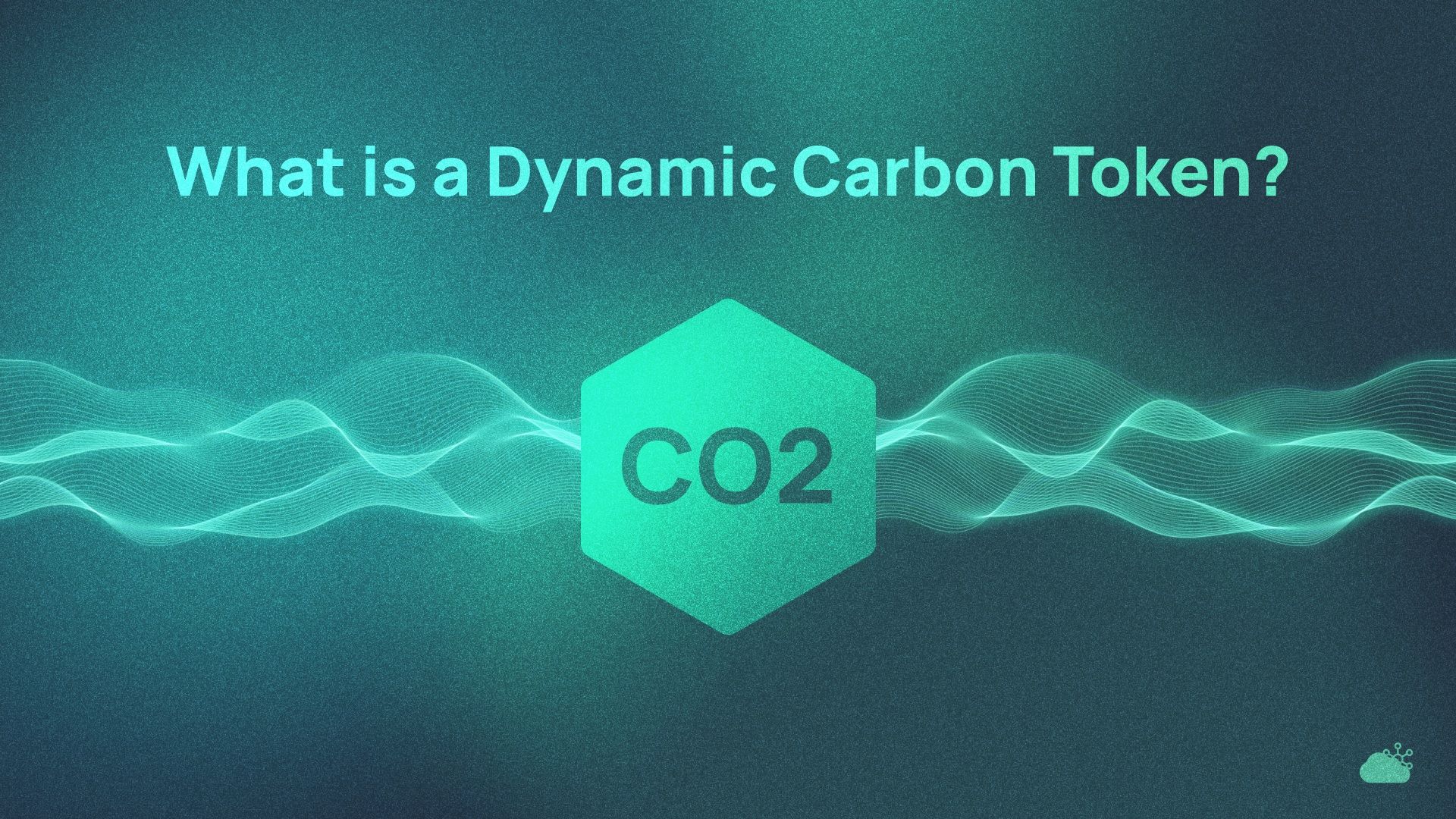 ---
Our CEO Osho Jha wrote an article for Coindesk about the green economy, and how blockchain technologies can improve open data infrastructure and parametric insurance, as well as contribute to scaling the voluntary carbon markets.
Read the whole article here:
---

We at dClimate are excited to announce a collaborative relationship with Rainforest Partnership, a charity that focuses the challenge of deforestation on the needs and rights of those on the frontlines of rainforest protection, indigenous and local communities.  
Learn more about our partnership in the blog post below: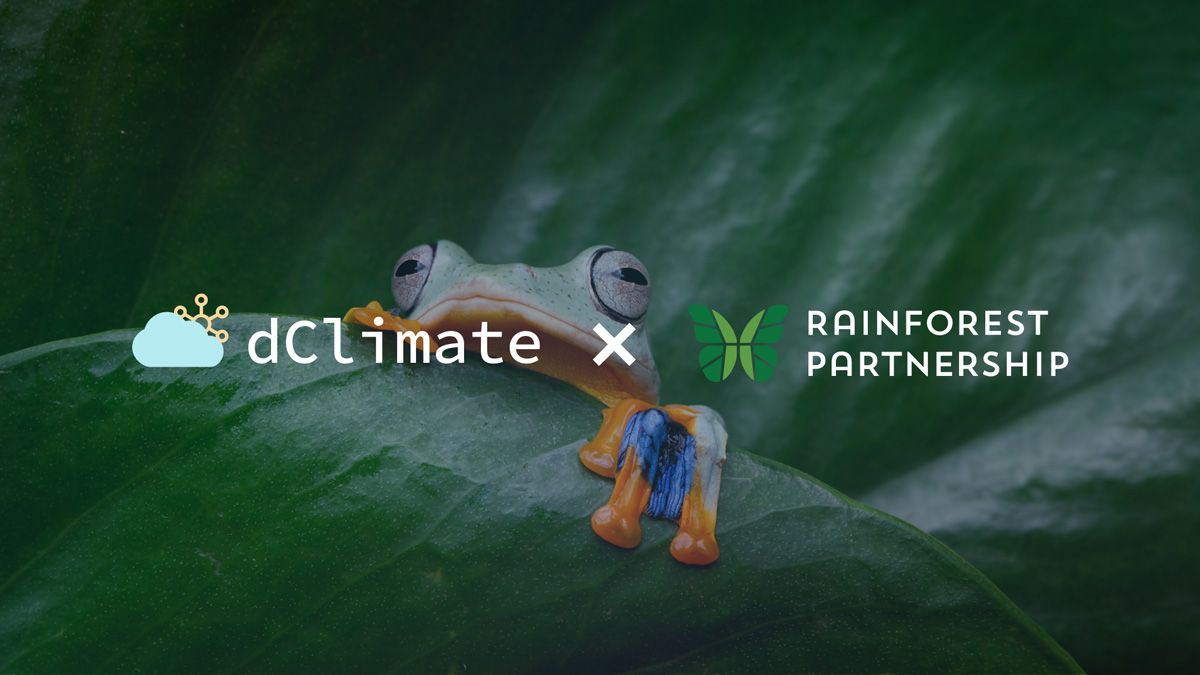 ---

Here are some upcoming events where dClimate's team members will be speaking:
ReFi Summit, 24-25 May. Our Head of Growth Robert Heilberg will be participating in a panel discussion about MRV.
ETH Prague, 9-11 June. Our CEO Osho Jha will give a keynote presentation.
---
In case you missed it. Last month we had an interesting conversation on Twitter with Shamba Network about the state of climate Data in Africa, the role of digital MRV tools, and the impact of web3 technologies on local communities and small scale farmers.
You can listen to the recording of the conversation here.
---
⛅
If this content interests you, and want to learn more about the decentralized and open climate data ecosystem we are building: