dClimate and Topl Partner to Empower Developers in Building Web3-Native Climate Solutions
With this partnership, the builders in the Topl ecosystem can utilize dClimate's API to create new data-driven climate applications.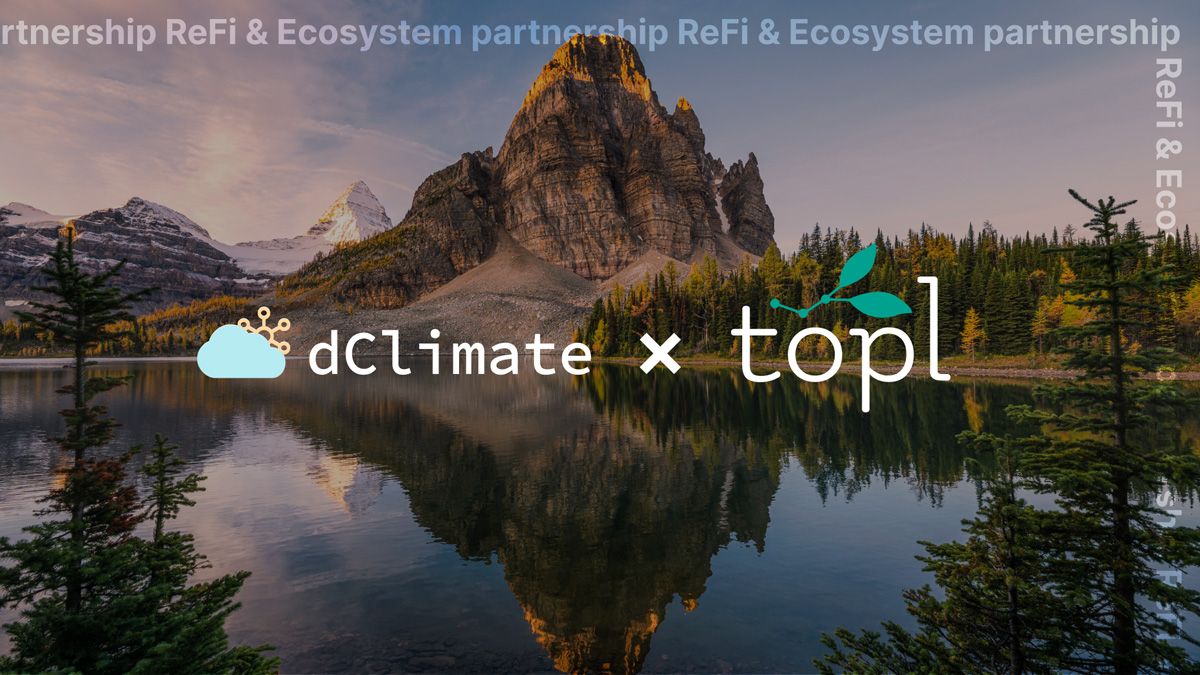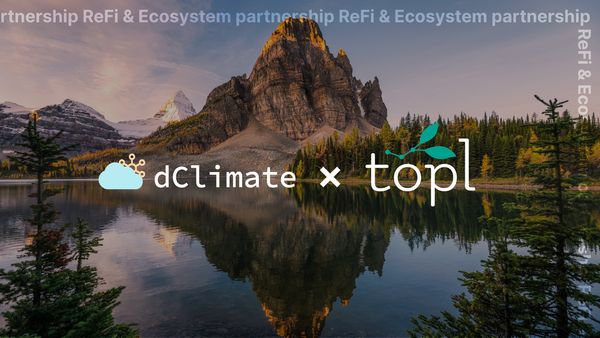 dClimate, a decentralized ecosystem for climate information, announced a new partnership with Topl, a blockchain protocol aimed at promoting sustainable and inclusive growth. This partnership seeks to further the development of Web3-native regenerative finance (ReFi) applications by leveraging Topl's focus on impact-driven projects and dClimate's dedication to data-driven climate solutions. Together, Topl and dClimate offer a unique opportunity for climate enthusiasts to create impactful solutions for our planet.
The primary focus of the dClimate and Topl partnership is to enable members of the Topl ecosystem to utilize dClimate's ecosystem products and data infrastructure layer for creating impact-driven climate applications. For instance, developers can integrate the dClimate API onto the Topl blockchain to build climate related models and tools. Additionally, builders will have access to other dClimate products focused on climate risk, dMRV, and predictive weather analytics. This partnership fosters a collaborative ecosystem in which builders and users interested in addressing various climate issues can tap into dClimate's products for development.
"We are thrilled to be joining forces with Topl to drive the development of Web3-native regenerative finance applications that can help combat climate change," said Osho Jha, co-founder and CEO of dClimate. "With this partnership, we aim to offer the Topl ecosystem members the opportunity to leverage our cutting-edge climate data solutions and enable a collaborative ecosystem for climate focused builders to make a tangible impact on our planet."
Collaboration with partners like Topl, who employ blockchain to enable impactful projects, highlights the necessity for technological innovation to break down silos within the climate and ESG community. Topl's innovative technology has been utilized to track and verify conflict-free diamonds, fair wage coffee and chocolates, issue and secure nature-based carbon credits, and provide verifiable reporting for corporate ESG initiatives. These initiatives align with dClimate's solutions for various stakeholders, ranging from small businesses and farmers to Fortune 500 companies. Through the use of blockchain technology, both companies are well-positioned to drive transparency and accountability for sustainable economies, making this partnership a natural fit.
"We are excited to partner with dClimate to advance collaboration in the climate space. By leveraging dClimate's data and powerful architecture, the different projects in our ecosystem can be even better equipped to advance sustainability goals using Topl's infrastructure for inclusive and sustainable growth," said Chris Georgen, Topl's Founder and Managing Director.
Topl joins dClimate's group of partners ranging from data providers and users to ecosystem developers. Each partner brings a unique set of collaboration incentives to continue to grow the rapidly expanding ReFi ecosystem. Reach out to the dClimate team today if you're building or interested to use impactful climate related solutions.
About dClimate
dClimate is a chain-agnostic decentralized climate information ecosystem. dClimate makes it easy for businesses and builders to find, access, and utilize essential information about our planet to better understand how weather and climate impacts our communities and build data-driven technology solutions for helping communities achieve climate resilience in the 21st century. The dClimate network solves key issues around access, availability, and accountability in the climate data ecosystem with the world's first decentralized, open marketplace for participants to get and share climate data.
The network also enables an open ecosystem of climate resilience applications like parametric insurance, advanced analytics and models, and tooling to be built on top of the data layer. dClimate is pioneering data infrastructure solutions for scaling global carbon markets, incentivizing regenerative agriculture practices, and bringing increased efficiency to industries affected by climate risk.
⛅
If any of this interests you, and want to learn more about the decentralized and open climate data ecosystem we are building:
About Topl
Topl is a blockchain protocol built to drive sustainable and inclusive growth. Founded in 2017, Topl works every day to enable the development of a new, more inclusive, and sustainable economy through purpose-built blockchain technology. Topl's infrastructure has been used to track and verify conflict-free diamonds and fair wage coffee and chocolates, issue and secure nature-based carbon credits, and provide verifiable reporting for corporate ESG initiatives.
Learn more about Topl: