dClimate and GuildOne Announce Partnership to Bring Canadian Land Data On-Chain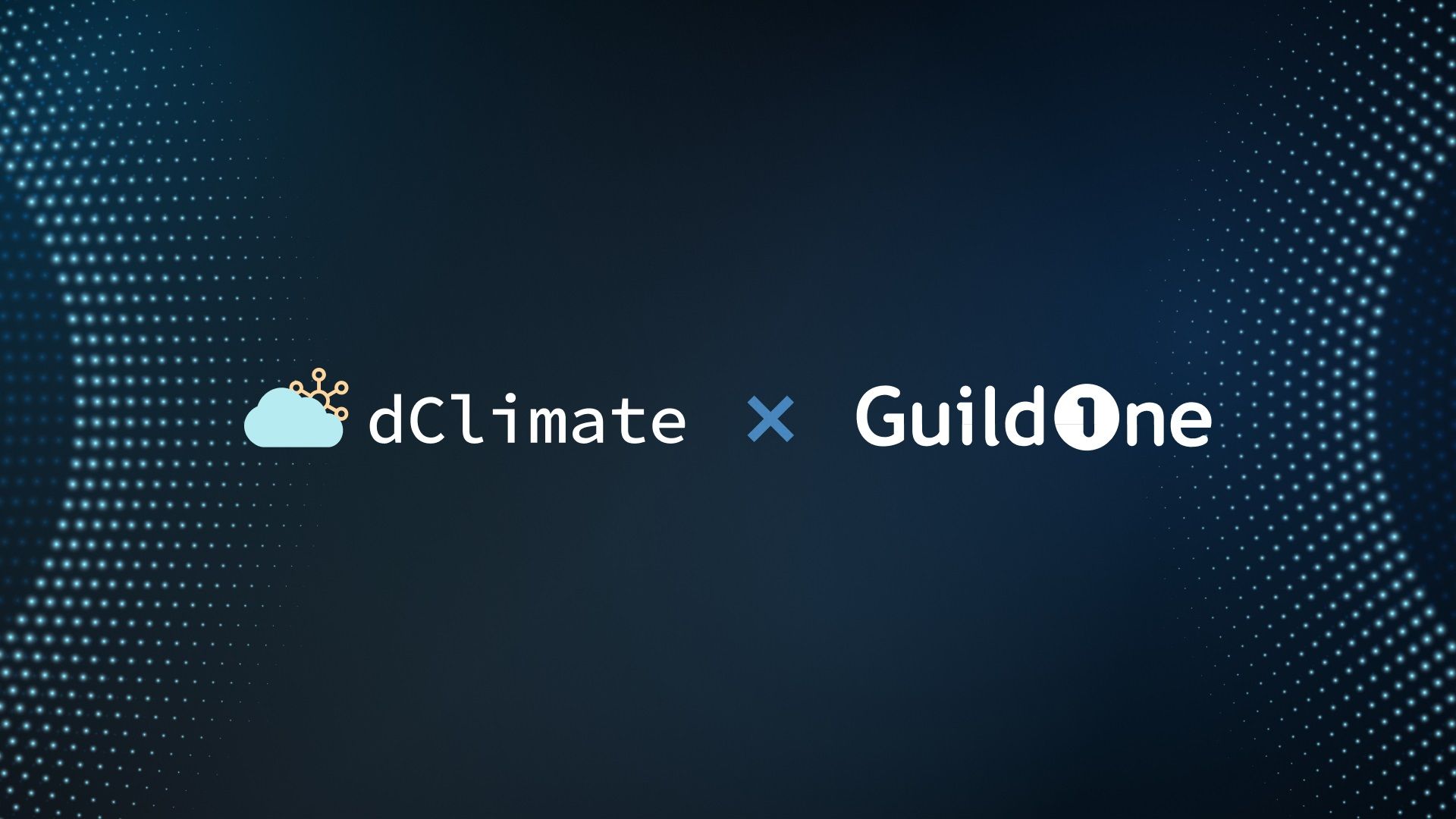 The Companies Will Also Collaborate on Building Data-Driven Climate Solutions for Businesses Across Multiple Sectors
dClimate, a leading decentralized climate information ecosystem, today announced a data partnership with GuildOne to bring Canadian land data and other valuable ecological assets onto the dClimate data marketplace. dClimate and GuildOne will also collaborate on building data-driven climate risk solutions to contribute to the growing ecosystem of applications, analytics and products built on top of the dClimate data layer.
The dClimate data marketplace will allow data consumers to easily get and share data via a user-friendly interface about a range of important climate variables including rainfall, soil moisture, temperature, GHG emissions, and geospatial data. GuildOne is a pioneering technology company that transforms complex data from diverse systems into valuable information assets to enhance business performance.
"We are extremely excited about the opportunity to partner with GuildOne and add their data to our growing ecosystem," said Osho Jha, Co-Founder and CEO of dClimate. "GuildOne shares our passion for turning complex datasets into valuable tools, analytics, and products that enable businesses and governments to plan proactively and build financial climate resilience."
"The global fight against climate change urgently needs better tools for managing and understanding complex environmental variables," said Alexis Pappas, Chief Innovation Officer, GuildOne. "GuildOne is looking forward to developing a strong reciprocal partnership that will allow us to contribute our regional expertise while leveraging dClimate's large and growing data repository of climate datasets to support our diverse ESG projects. dClimate's mission to be a holistic, open-source climate information ecosystem will also enable GuildOne to build solutions on top of dClimate's climate data infrastructure while contributing to the development of dClimate's products and climate solutions."
GuildOne's extensive history in building solutions for the energy sector such as production accounting and royalty automation give the company deep insights into the institutional management of land and resource, topography, and forestry data for the Canadian prairie region. GuildOne's sustainability initiative, ESG1, applies the company's blockchain technologies and data acquisitions to nature-based solutions, conservation, and rewilding. Through this new partnership, this data will add to the existing data repository of dClimate and enable both parties to work on innovative climate solutions, products and advanced analytics.
About dClimate
dClimate is a chain-agnostic decentralized climate information ecosystem. dClimate makes it easy for businesses and builders to find, access, and utilize essential information about our planet to better understand how weather and climate impacts our communities and build data-driven technology solutions for helping communities achieve climate resilience in the 21st century. The dClimate network solves key issues around access, availability, and accountability in the climate data ecosystem with the world's first decentralized, open marketplace for participants to get and share climate data.
The network also enables an open ecosystem of climate resilience applications like parametric insurance, advanced analytics and models, and tooling to be built on top of the data layer. dClimate is pioneering data infrastructure solutions for scaling global carbon markets, incentivizing regenerative agriculture practices, and bringing increased efficiency to industries affected by climate risk.
👇
If any of this interests you, and want to learn more about the decentralized and open climate data ecosystem we are building:
About GuildOne
Established in 2001, GuildOne leverages the power of advanced blockchain infrastructure and applications to build innovative solutions for energy data management, emissions accounting, and carbon and nature-based digital assets . Working with industry and technology partners including R3 and AWS, the company's smart contract technologies and secure networks transform how business transacts, shares data and creates value. Through its sustainability division ESG1, GuildOne is developing the digital infrastructure for automating industrial and nature-based carbon management and markets.