Data ReFined #16: Join us on September 21st for ReFi NYC - Exploring the Connection between Climate Tech, Regenerative Finance, and Natural Capital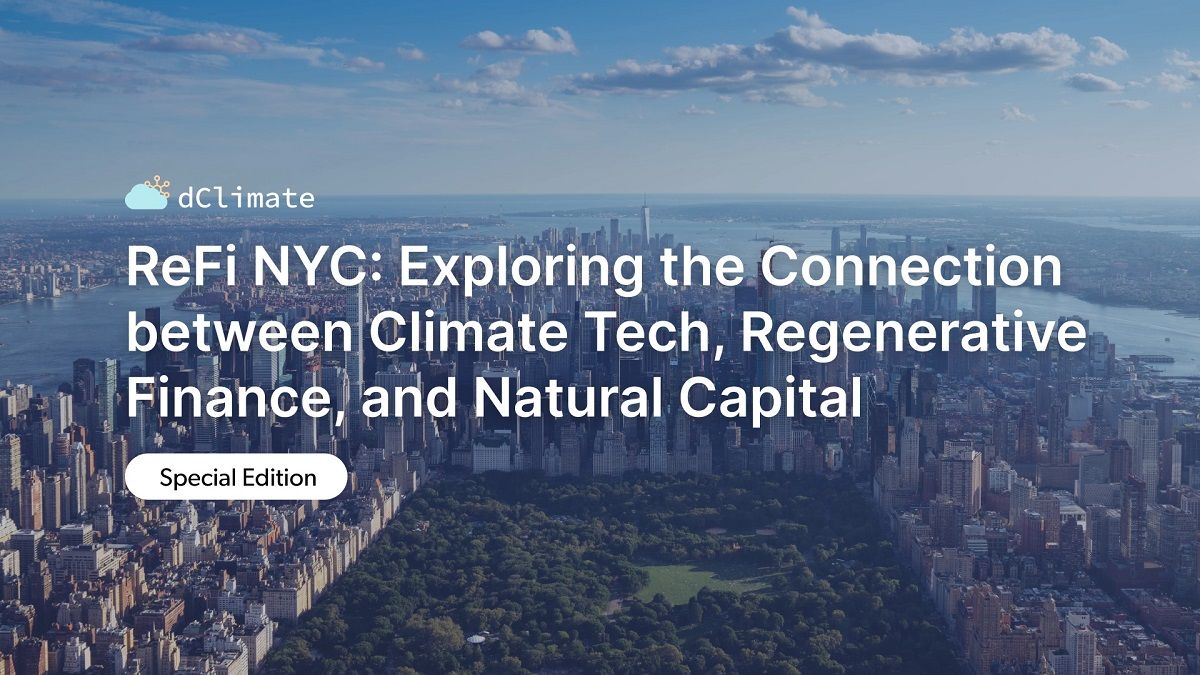 The Newsletter about Climate Data, Regenerative Finance, and Climate Risk ⛅
September signifies the start of a new season for events and conferences. One of the annual events we are excited about is NYC Climate Week, happening 17-24 September.
As part of this bigger gathering, we are hosting the second edition of ReFi NYC on Thursday September 21st at Glasshouse Chelsea. This event focuses on the intersection of climate tech, sustainability, and finance.
Visit the event website for more information! 👇
Why should you attend ReFi NYC?
ReFi NYC boasts an incredible lineup of speakers, including representatives from IBM, Schneider Electric, Protocol Labs, Arbol, Climate Collective, Celo Foundation, Sylvera, and many others (see the website for the complete list). These industry experts will share thought leadership and insights from years of experience in their respective fields, including digital MRV, insurance, Web3, and building impact-driven collaborative alliances.
Oh, and did we mention that tickets are free?
To reserve your spot for this unique event, click the button below or visit this link!
ReFi NYC - Event Sponsors
We are grateful for the sponsors that have made the 2023 edition of ReFi NYC possible.
Arbol is at the forefront of climate risk solutions, leveraging cutting-edge technology to revolutionize risk management. Specializing in parametric insurance products, Arbol offers businesses and communities efficient and transparent coverage for weather-related events. Arbol's innovative approach empowers clients to proactively safeguard against the impacts of climate change. Discover how Arbol is reshaping the landscape of climate risk mitigation and management. Follow Arbol via Twitter and LinkedIn for more updates and insights.
Climate Collective is a leading community of entrepreneurs, investors, non-profits, and scientists leveraging digital technology (AI, blockchain, geospatial) to unlock climate action at scale. Our mission is to accelerate innovation in markets for trusted, high-quality environmental assets that enable people and planet to thrive.
Greenly is a climate tech company that specializes in providing unique software solutions for mid-market businesses. Our software empowers businesses with deep industry expertise to effectively measure, reduce, and offset their carbon footprint in a cost-effective manner. Our innovative technology revolutionizes the process of data collection and carbon analytics by seamlessly integrating with over 100 enterprise software systems. These integrations span a wide range of applications, including accounting, travel, cloud data, and electricity vendors.
BlockApp's Mercata Carbon. The carbon market has been plagued by trust issues due to its lack of transparency, which has resulted in confusion, redundancy, and disarray. Mercata Carbon is a comprehensive platform that streamlines registry onboarding, carbon credit tokenization, and data-driven carbon asset trading. It incorporates the potency of blockchain technology and the aspirations of the carbon markets to deliver a cutting-edge platform that is ready for the future of climate markets. We are committed to staying at the forefront of the industry, continually innovating to help companies adopt more effective carbon insetting practices, thus ensuring a more sustainable future for all.
Flowcarbon is financing the future of carbon solutions through pioneering project finance and technology, project development and credit portfolio services. Now valued at an estimated $2 billion, the voluntary carbon market must scale to limit the negative impacts of climate change. Flowcarbon is leading the charge to finance carbon projects designed for impact and growth.
---
Industry News

Dataset Highlight: Copernicus ERA5
The ERA5 datasets by Copernicus are among the most important publicly available climate-related datasets. With data starting from 1940, it is used and trusted by climate scientists all over the world. Copernicus recently published an article about the possibilities of the ERA5 datasets.
The ERA5 datasets hosted on dClimate's open data infrastructure are arguably easier to use compared to downloading them from Copernicus directly. Our ETL processes have cleaned up and standardized these essential climate datasets, so you can focus on the next steps.
Explore our data marketplace via the link below! ⬇️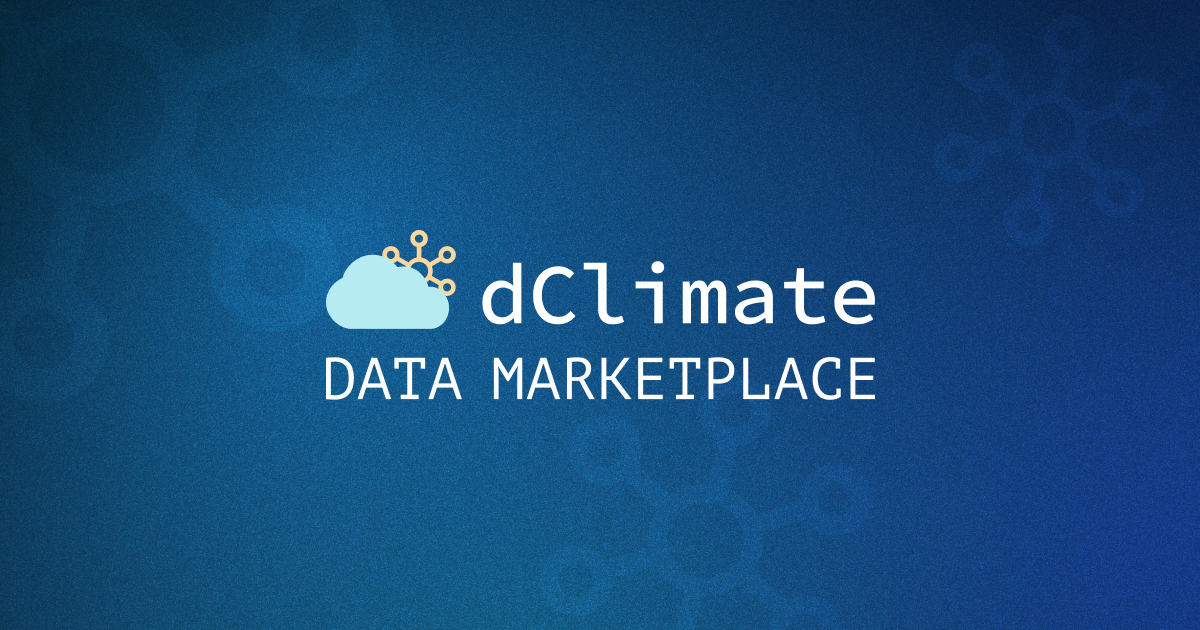 ---
NOAA's Hurricane Forecasting Model
NOAA started using its new Hurricane Analysis and Forecast System (HAFS). Learn more about the improvements in this conversation with the senior meteorologist and leader of the modeling team that is behind NOAA's newest hurricane forecast model.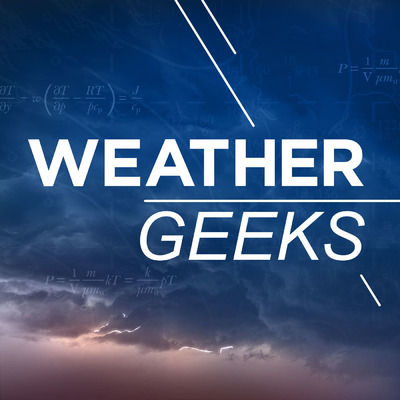 ---

Digital MRV for Verifying Carbon Credits
For those following us for a while, it is no surprise that we are working on a digital measurement, reporting, and verification (dMRV) solution. It is an exciting field that can help to increase the integrity of the voluntary carbon markets.
Cointelegraph recently published an article about this topic and mentioned dClimate!
---
Regenerative Finance Explained by CNBC
This 8-minute video from CNBC explains the growing regenerative finance movement, providing an interesting overview of the space with a focus on Celo's blockchain network.
---
---

How Parametric Insurance Helps Cambodian Farmers
Arbol recently published a case study explaining how data-driven climate insurance enables thousands of smallholder farmers to mitigate weather risks. Read more via the link below! 👇
---
Climate-Related Economic Losses in 2023, Thus Far
This article from PBS shares a number of preliminary statistics on the financial damages caused by convective storms in the United States. The author also highlights the importance of preparing communities and businesses for the "physical and financial risks of future climate-related weather events."
---
We Appreciate Your Interest and Support 💙
Thanks for reading this newsletter! Please consider sharing this publication with others if you enjoyed it. Also, feel free to provide us with suggestions, feedback, and comments.
Reach out via one of our social links below, we are always happy to hear from our community!
⛅
Learn more about the decentralized and open climate data ecosystem we are building via the links below!
💽 Explore 40+ TB of free climate data via our Data Marketplace and API
🌐 Visit our Website, Blog, and Documentation
📰 Sign up for our bi-weekly Newsletter
🥳 Join the community: Twitter | LinkedIn | Discord | Telegram | YouTube