Data ReFined #01: The Newsletter about Climate Data, Regenerative Finance and Climate Risk⛅
dClimate is pleased to introduce the Data ReFined newsletter, focusing on how climate data plays an essential role in regenerative finance (ReFi), verifiable climate action, and digital tools designed for climate impact.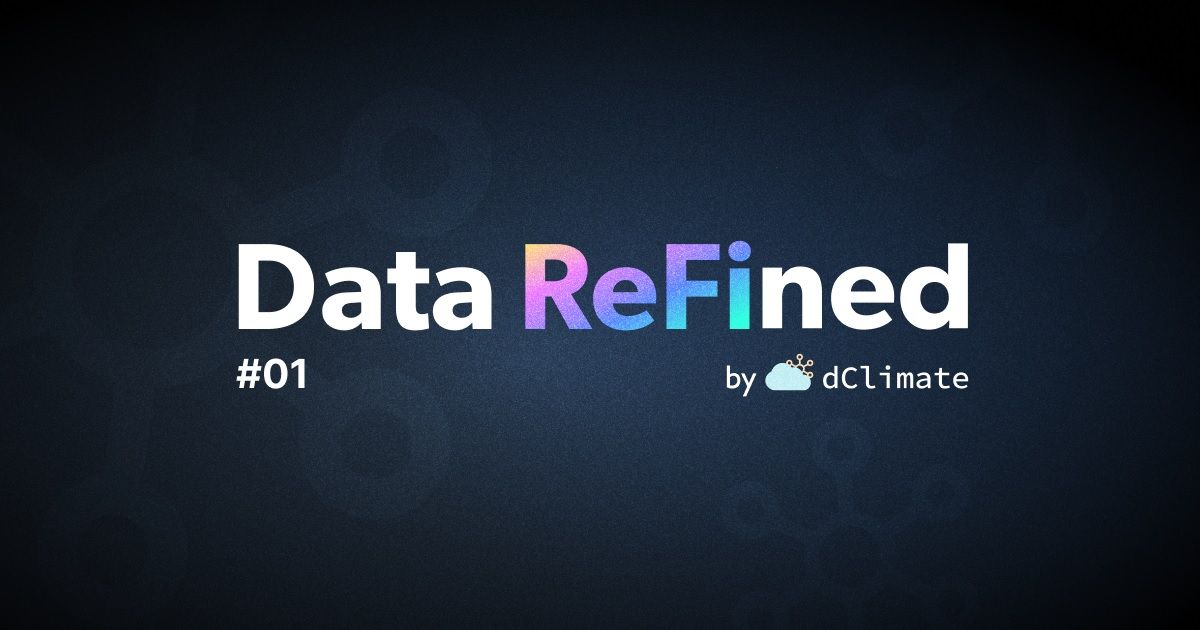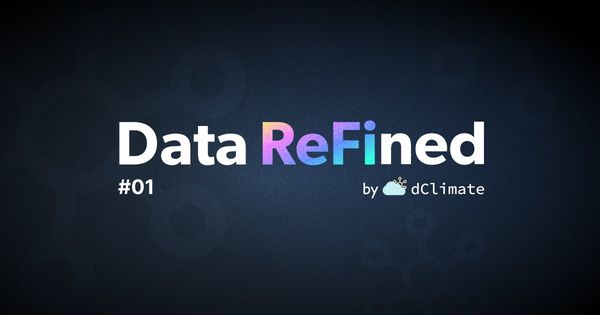 There are many newsletters in the climate impact space and Regenerative Finance (ReFi) movement already. Some are focused on carbon credits or forestation, others present weekly roundups of news, but none are focused on climate data.
dClimate is therefore proud to present Data ReFined, a bi-weekly newsletter focused on climate data and its impact in ReFi and climate action in general.
---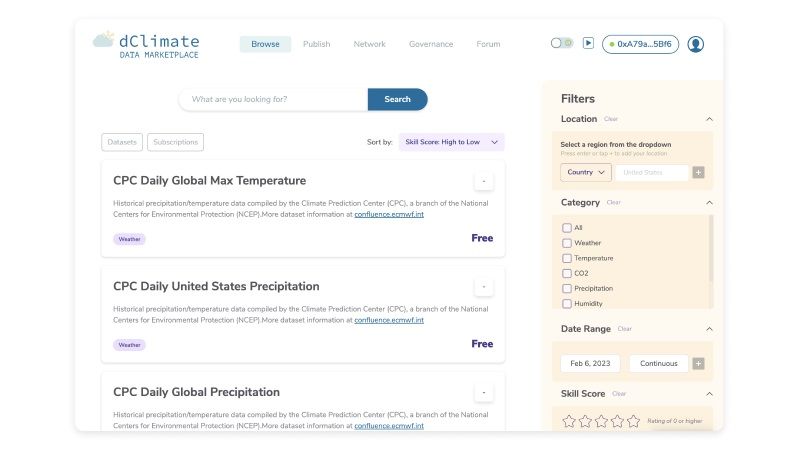 📅 dClimate launched the climate data marketplace on Polygon testnet. The marketplace serves as a base infrastructure layer, powering apps designed for climate impact and verifiable climate action.
💸 More than $75k was raised for web3-based climate solutions from about 3000 individual donors, via the most recent Gitcoin Grants Round. This amount will be increased via the $333k matching pool.
🌱 ReFi DAO introduced the ReFi Commons Incubator: "A 6-month ReFi Commons Incubator with three key objectives: 1) Onboard new talent and capital into ReFi, 2) Create radical startup experiments for exponential impact, 3) Build public, private and civil society partnerships."
👩‍🌾 Menthol Protocol partners with Sensilize, a company empowering farmers with climate data from unmanned aerial vehicles (UAVs).
🌳 Open Forest Protocol raised $4.1m to continue work on their blockchain-based measurement, reporting & verification (MRV) tools, specialized for forests.
---

1️⃣ Criticism about voluntary carbon credits in this Guardian article stirred up the Regenerative Finance movement and beyond. Here are some responses for more nuance: dClimate, Toucan, Sylvera, Climate Collective.
2️⃣ How will the future climate affect insurance?  
Article written by Sid Jha, co-founder of dClimate.
TL;DR - "seasonal and catastrophic climate disasters are increasing in frequency, intensity, and overall financial cost. Unfortunately, the financial system and the (re)insurance sector are unprepared to analyze, assess, and manage these risks. [This is where parametric insurance comes in] a type of insurance product that pays out for a specific event like a hurricane or drought by insuring based on a pre-agreed data trigger." Read article
3️⃣ Alphabet brings agtech startup out of stealth with data from 10% of world's farmland, 3 major customers
TL;DR - "Mineral aims to provide foundational and actionable data and analytics for companies across food, agriculture, and technology to better understand the natural systems driving our food supply and find new and improved ways to manage the industry in the face of climate change." Read article
4️⃣ Climate Data Startups Take Science Off Campus and Into Boardrooms
TL;DR - "A few things happened in the five or so years since the climate analytics industry began to take shape. Machine learning became better at finding meaningful patterns in enormous datasets. Satellite images—like many of the satellites themselves—got less expensive and more plentiful, providing new vantage points to spot and understand vulnerabilities." Read article
5️⃣ Why We're Not Sleeping on Insurtech This Year
Article written by Jared Franklin, a Community Member in the dClimate Discord
TL;DR - "The insurance sector plays a critical role in our society and economy following natural disasters, which have been growing in severity and impact at an unprecedented rate. [...] Many insurers rank climate change as their top priority, but many still need to develop resiliency strategies by focusing on preventions instead of exclusions." Read article
😃
Do you want to build with climate data? Joining our community on Discord is the easiest way to get started.
---

📺 Osho Jha, co-founder and CEO of dClimate, spoke on a panel at Milken Institute's Public Finance Forum. Especially the fragment between 24:45 - 27:00 is worth a watch!
🌦️ How AI Upscaling Improves Weather Forecasts. In this video, Simon Clark explains how better climate data and AI models can be used to improve weather forecasts.
🌳 Open-source maps are saving the rainforest—and the world. In this video, the Freethink channel covers the importance of satellite imagery and other climate data sources to track how Amazon forests are changing, helping to report illegal activities to the authorities in Brasil.
🌍 Have We Made Any Progress on Climate Change? Here's The Data, You Decide. In this video from PBS Terra, a data-driven approach is taken to see how countries are collaborating in an attempt to bend down the curve of emissions and stay below 2.0° C global warming.
---

1️⃣ Climate Action At Scale With Web 3.0 - The Encrypted Economy podcast
TL;DL - A conversation with Anna Lerner Nesbitt, CEO of the Climate Collective, about the digitization of the value chain: using sensors together with data-driven systems to create transparency and verifiability for climate impact. Listen here
2️⃣ What Extreme Weather Events Are Doing to Global Insurance Markets - Odd Lots podcast
TL;DL - A conversation about new types of insurance products, such as parametric, and how financial markets are incorporating the effects of climate change. Listen here
3️⃣ ReFi DAO and Regenerative Finance - Likvidi Podcast
TL;DL - A conversation with Monty Bryant one of the co-founders of ReFi DAO. In just 30 minutes, he provides a high-level overview of the Regenerative Finance movement. Listen here  
4️⃣ Building ReFi eco-villages with OASA - Crypto Altruism podcast
TL;DL - A conversation with the founder of OASA, building infrastructure, legal wrappers and governance mechanisms to build, manage and co-own physical farmstead projects. Listen here
---
💙
Thank you for reading the Data ReFined newsletter! 🙌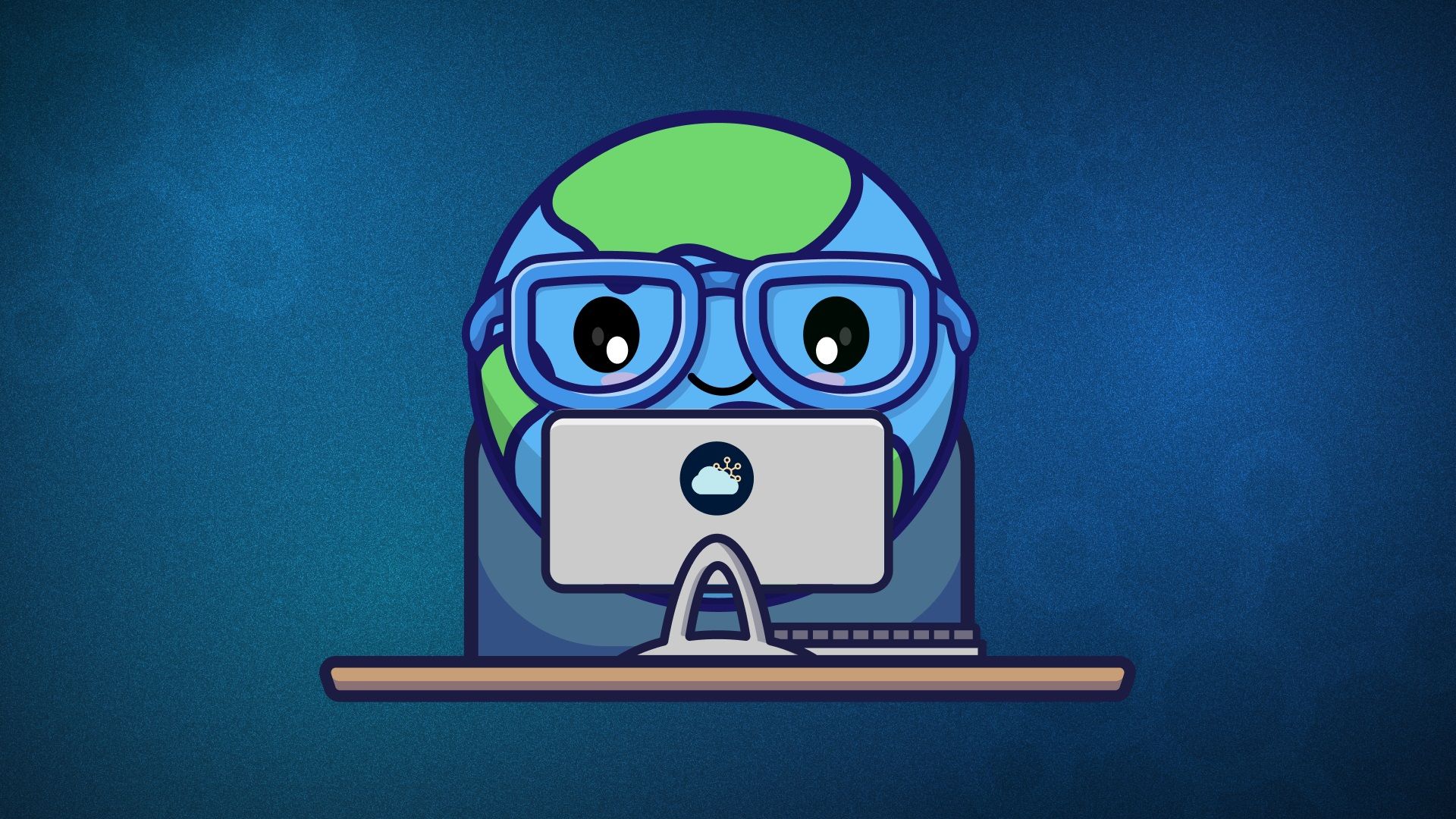 Would you like to make suggestions on what to cover in the next Data ReFined?
Or want to learn more about the decentralized and open climate data ecosystem we are building?
Please reach out via the channels below and join the Discord community ⛅  
---