Announcing WorkSight: A dClimate-Powered Analytics App for the Construction Industry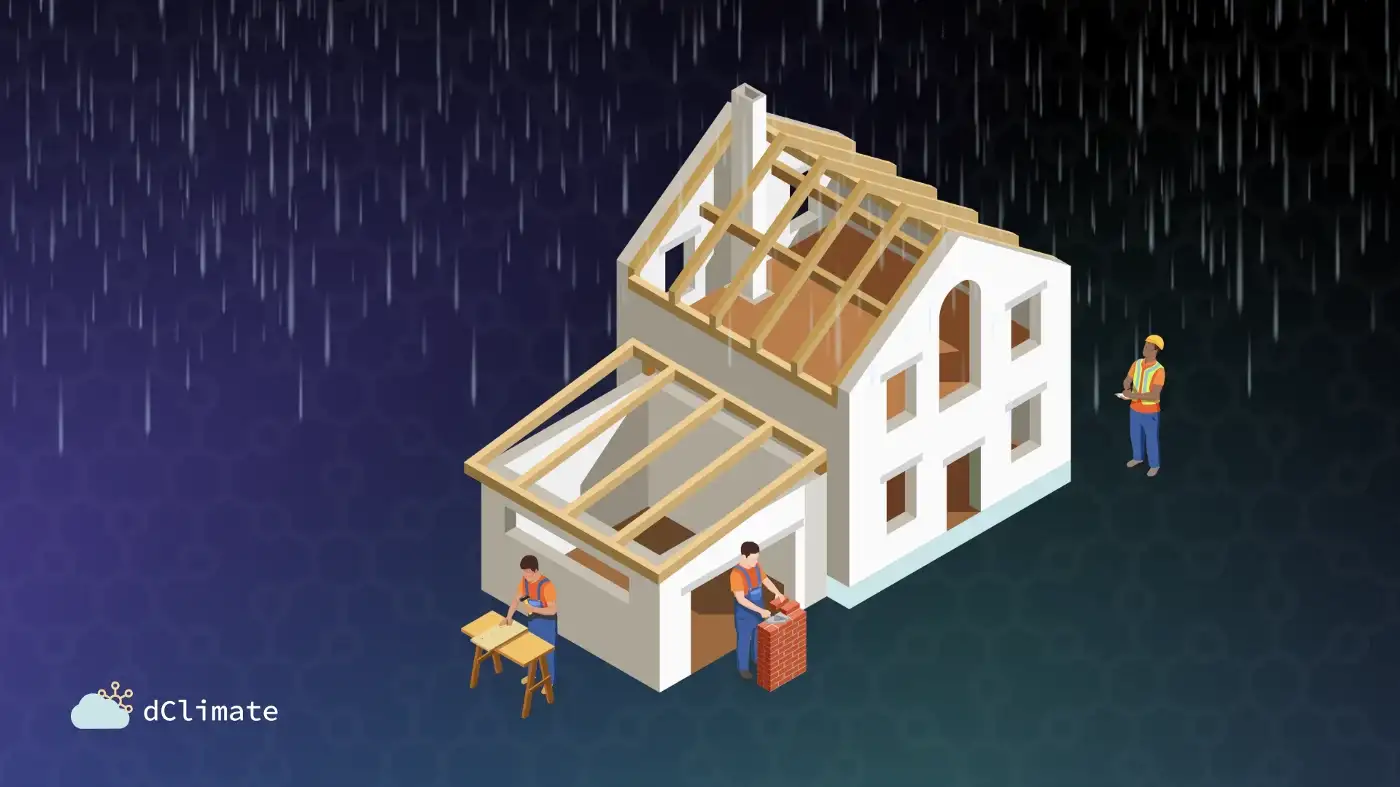 dClimate is excited to announce the launch of our very first ecosystem app today: WorkSight.
WorkSight is a user-friendly, dClimate-powered analytics platform for the construction industry. It allows site managers to proactively plan projects around weather.
In just a few minutes, project managers can figure out how many work days they are likely to lose over the course of a project based on historical weather data. Just like the dClimate API, WorkSight is being made available as a completely free resource for the construction industry. In addition to the dClimate data marketplace, which will connect data consumers with high quality, talented data publishers, the dClimate ecosystem will host projects like WorkSight, which transforms dClimate's raw data into actionable insights, tools, analytics, and innovative data-driven solutions like parametric insurance built on top of the network's starting base layer.
WorkSight is a user-friendly, simple app that allows project managers and construction companies to proactively plan projects around weather to avoid costly delays. Companies and project managers can go directly to the app, select their peril(s) (wind, rain, hurricanes, etc.), select the project dates, location, and the threshold for each climate parameter (ex. How much rain will shut down a project). WorkSight will then generate a breakdown of how many days were lost based on the selected parameters in previous years.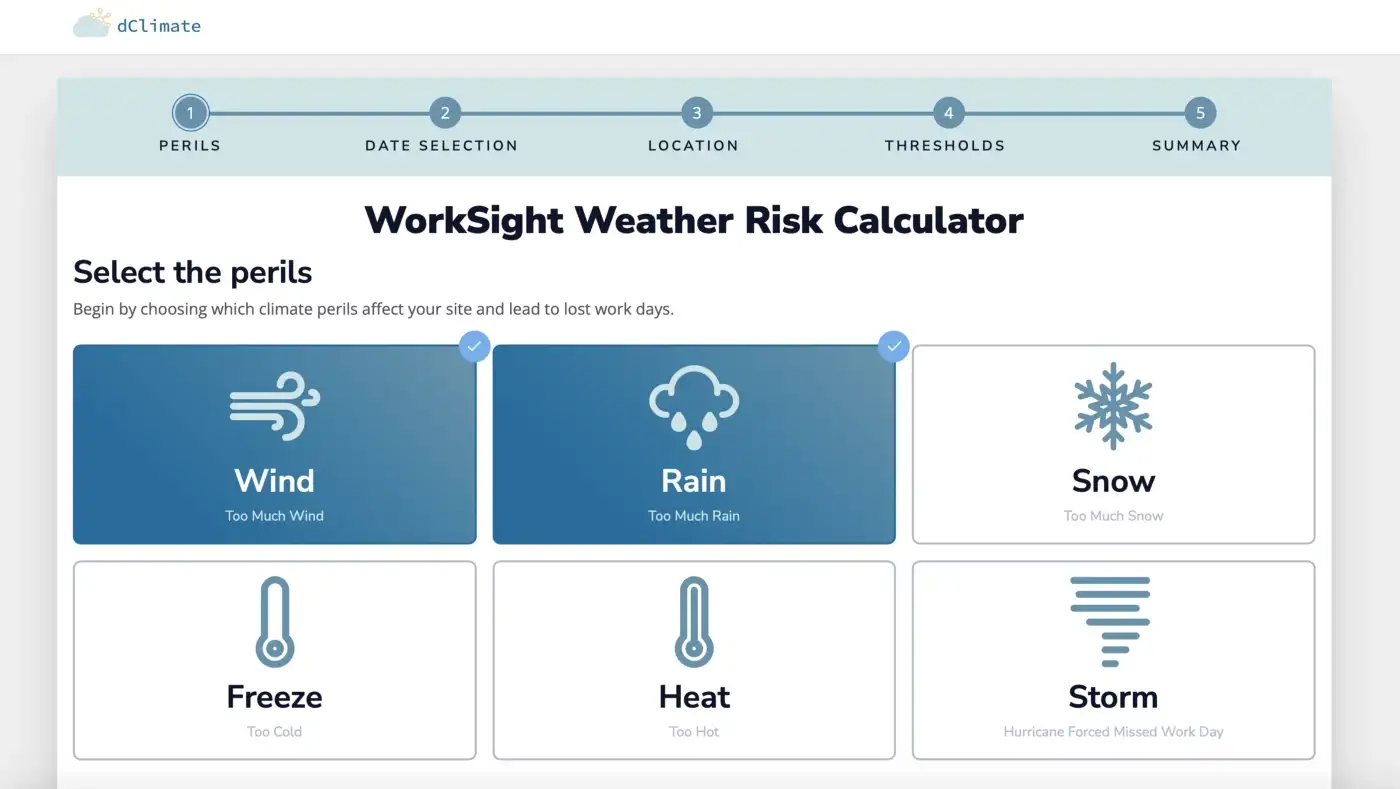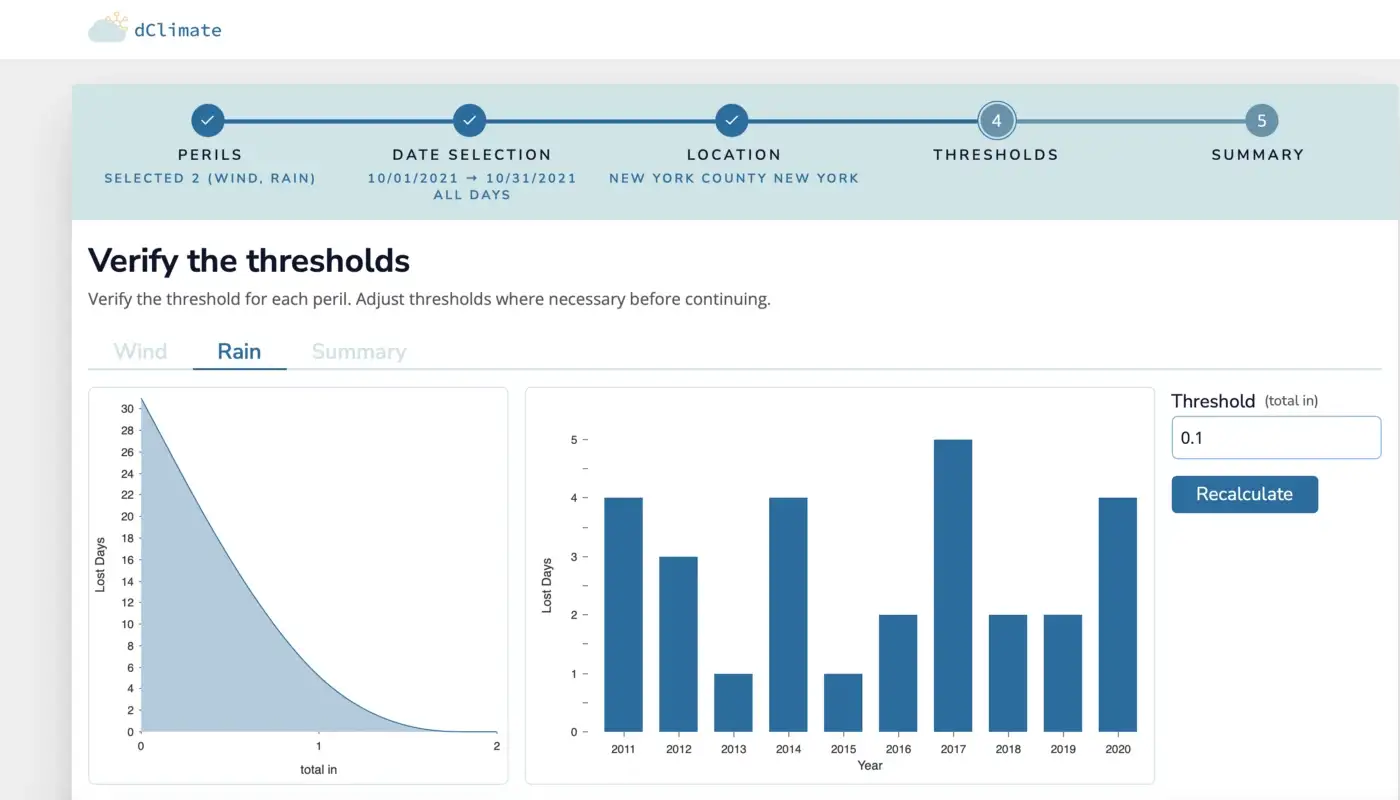 About dClimate:
dClimate is the world's first transparent, decentralized marketplace where climate data, forecasts, and models are standardized, monetized, and distributed. The marketplace connects data publishers directly with data consumers, making climate data more accessible and reliable. When data providers share data and forecasts with the market it is automatically scored for reliability, which helps consumers to shop for information. In exchange, dClimate creates a simple, direct-to-consumer distribution mechanism to monetize their work.
If any of this interests you, and want to learn more about the decentralized and open climate data ecosystem we are building:
Product Inquiries: info@dclimate.net
Media Inquiries: press@dclimate.net