dClimate's Full Response to Verra's Statement on Crypto Markets and Tokens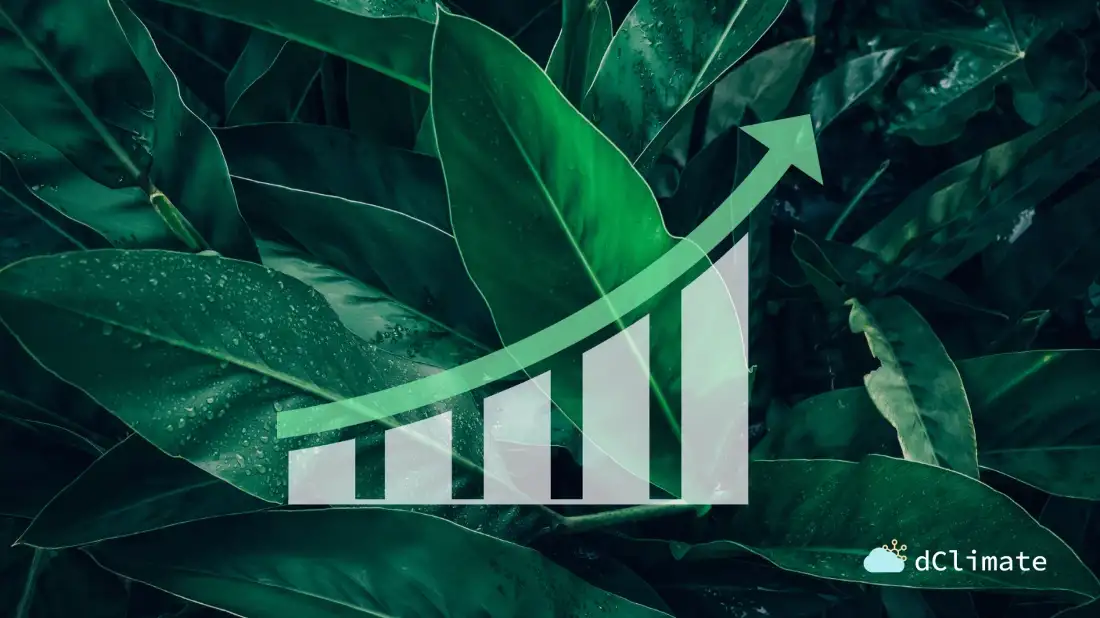 Our response to Verra's statement on crypto instruments and tokens, which can be found here:
For the on-chain carbon economy to not just thrive but actually raise the bar for how carbon offsets are generated, verified, and certified, we need to create a new, blockchain native standard supported by decentralized and auditable MRV (measuring, reporting, verification) technology.
The leading registries for generating and issuing carbon offsets are not built to deal with the urgency of the problem we are facing nor the speed at which the voluntary carbon market (VCM) is growing. In most cases it can take upwards of five years or more to verify and certify new forestry projects. We simply don't have that time. Furthermore, the most vulnerable, old-growth, carbon rich forests in the world are ignored by the standard registries because manual, on the ground verification is not feasible. Carbon offsets won't be an effective tool for fighting climate change without offsets generated from old growth, uniquely at-risk forests.
Verra Standards and other similar registries and NGOs are well intentioned organizations. But to truly scale and reform the VCM and make it a tool for long-term and meaningful climate impact, continued reliance on the traditional registries is simply not a workable solution. New systems cannot innovate within the confines of old ones. Regenerative finance (ReFi) needs to lead the charge to create a scalable, transparent, and truly regenerative VCM. Luckily, there are several projects in ReFi already pioneering the decentralized MRV technology and bringing new supply to the global market to make this possible, including dClimate.
ReFi cannot just create an on-chain version of what Verra has already built. Several projects in this space have already taken the first step towards bringing greater transparency to the VCM while building a retail market for carbon that previously didn't exist when offsets lived exclusively off-chain. Greater price transparency, access, and retail demand are positive developments in this space that should be applauded.
The next step is to create offsets that are truly native to the blockchain — from generation to verification and certification. Partnering with certified forest owners, like national governments and land owners who have an indisputable right to carbon rich forestry assets to bring new supply to this market will create offsets that cannot be double counted, that are traceable from the moment of generation, and that can be plugged into the decentralized finance economy. There is no shortage of ReFi projects looking to introduce solutions for reforming the VCM, and that's a good thing! There is a massive supply/demand imbalance in the global market for not just carbon offsets, but high quality, verifiable offsets specifically.
There is room for everyone to contribute to being part of the solution.
dClimate has already built the decentralized MRV solution for tracking forestry health and regional biodiversity utilizing advanced satellite imagery, AI, and machine learning algorithms so that certification for forests that are uniquely at risk is possible without manual verification. Stay tuned! Other projects in this space, like Open Forest Protocol, have developed incredible MRV technology for forestry projects.
In five years, ReFi will represent the gold standard for global carbon markets.
👇
If any of this interests you, and want to learn more about the decentralized and open climate data ecosystem we are building: